---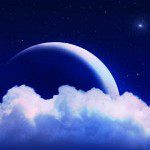 The moon moves into Gemini to begin the week. Quick phone calls and short tasks work well under a Gemini moon, but avoid behaviors where you are being a people-pleaser. Say "no" when you need to rather than over committing yourself. There are several small and quick challenges during the day on Monday. It's best to put off relationship conversations until mid-week.
There are two unmistakable signs that things are looking up this year and the economy is showing signs of a possible healthy recovery. The first one happens on Wednesday, March 16th, when Jupiter makes a positive trine alignment with Pluto. This energy brings global powers and finances into focus. The second is in June, at the time of the Summer Solstice, when these planets give us a repeat performance. Even though Jupiter is retrograde, this trine gets lots if attention because it occurs just before the first day of spring.
As Jupiter makes a helpful trine aspect to transforming Pluto, you receive assistance in making changes that allow you to step into something larger. If you are in harmonious signd, Pisces, Sagittarius, and Gemini, the larger could bring you fulfillment and a dream come true.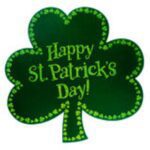 If you celebrate St. Patrick's Day, it's best to complete your party early, when the moon is in its quiet void-of-course phase. On Thursday the moon will be in Cancer, so food is a priority in your party!
The moon moves into Leo for the weekend, supporting creative, heart-centered activities. Spring Equinox is on Saturday the 19th, at the tail end of Pisces energy. The fire and water elements are strong in the forecast for the next three months, and that means passion and emotions. When these two elements are strong, it is wise to set goals and deadlines. Like a flood or forest fire, energy will flow where there are not appropriate boundaries. You could become so busy with other people's needs that you do not accomplish the things you actually wanted to achieve. When you set your priorities up first, and set conditions, you stand a better chance of getting them done. Either way, it promises to be a busy quarter ahead.
Sunday, March 20th is the day when the Sun moves into Aries, and it's also the Equinox, the first day of spring, because it's a time when the hours of both day and night are equal. Take a tip at this time: Do a meditation asking for cosmic balance- asking where you might have too much energy and where there is just not enough. This year the equinox is extremely energetic, with 50% of our planets in fire signs and an extremely creative Grand Fire Trine between the Moon, Saturn, and Uranus.
Although spring equinox means that the Sun has moved into forward moving Aries, there is an emphasis of the adaptable signs of Pisces, Sagittarius and Virgo. So when you push forward with your goals and deadlines, allow room for flexibility to adapt to constantly changing circumstances. Lastly, this is the week between two eclipses, and that means emotions are up, up up! Watch your reactions, keep a check on your emotions, and take lots of deep breaths.
Just as the morning hours are the best time to plan the day ahead, spring is also a great time to plan where you want to be at years end. Sunday is also home to Venus and Neptune's once-a-year meet-up in Pisces. Although this combo is famous for its kindness, healing, and compassion, it's also a reminder that it's dangerous to take candy from a stranger. Watch the political arena and any agreements brought up for conclusion, finalizing, and signing.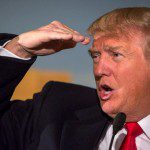 Here's an inside tip: Our next president of the United States is not running at this time.