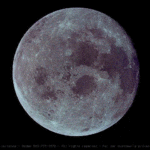 This week brings the strongest and most powerful Full Moon of the year. March 19th is packed with high nervous tension energy and possibly erratic zigs and zags. When the Moon is the closet to the Earth, it's called a lunar perigee. With this lunar energy (influencing the tides of the Ocean) so strong, we may experience unusual weather, climate change as well as earth changes such as earthquakes, volcano eruptions, high winds, strange storms out of nowhere, and electricity upsets, etc. The emotional climate may also express a volatile movement, so let it all cleanse out. Roll with the waves happening now. This is a clearing house to open the way for the good things to come in early May
Stress levels will be high during this time. Watch out for road rage when out driving. This highly fluctuating energies certainly adds a layer of jarring ripples within the emotional body for people now. Be patient as possible no matter what arises. Take lots of deep breaths. Tendencies or habits that are out of balance or that are on auto pilot are brought into the light of conscious awareness. They must be faced and handled with these powerful energies. You are forced into confrontations, negotiations, and analyzing details, ready or not!
With the sign of Virgo highlighted, either you can be highly picky, critical, judgmental, or you can break free to heal yourself and restore balance inside. There could be an unexpected illness involved, or problems on the job. The inner critic needs a vacation while you adapt some new skills on how to be compassionate. Put that on your to do list and do it! Naturally, the first urge on a Full Moon in Virgo is to analyze it out, think about it, chew it to pieces, and spit it all out! It may be best to feel things out first then the information will begin to make sense.
This Full Moon at 28 degrees Virgo is closely knit to transiting Mars and Uranus in early degrees of Aries. At the same time the square between Uranus/Pluto is wide, but building now. This brings destruction before re-construction, culminating in June, 2011. We must be truthful and confront our shadow or negative side and bring more awareness within self and close relationships.
Any Uranus/Pluto square can be intense, powerful, hurtful, painful, bringing tough lessons and transformation. Also there is a chance of disruption possible with the energies now. Cardinal signs: Aries, Libra, Cancer and Capricorn are feeling the dynamic tension, pressure, forced changes, and possible excitement.
The momentum of energy is increasing with three planets in Aries. You can decide to be a part of things that enhance and support your overall well-being (Virgo) and spiritual evolution (Pisces) or not. Chances to overcome the past and any places you cling to, making you a victim, will come up, enabling you to take your power back, and move forward to be empowered, will come flying at you. Get ready to grab them and move ahead! Jupiter in Aries is very close to its opposition aspect, Saturn in Libra. At this time Saturn retrograde (until September, 2011) suggests resolving conflicts, let go of the past and fear, and focus on expansion and consolidating over the next few months.
Stop often and breathe. Remember that it's Spring and the beauty of the Earth is beginning to unfold after a rough and record breaking Winter. The snow may have kept everyone trapped, but now it's all gone, as we step into the warmth and sunshine of Spring. Connect with the Universe and let go of the built-up stress instead of holding onto it. Cry if you need to, take a walk, talk with a friend, exercise to blow off steam–do whatever it takes to clear your mind and body. Remember, make a conscious choice to no longer feel victimized but rather, embrace how empowered you are—to be making a change in your life in this powerful energy.
When you understand yourself as a Spiritual being moving through these challenges and changes, there is much more meaning to this experience. Visualize where you want to go and your desired outcome. Then watch the flowers begin to take seed and grow.

STARGAZING—WEEKLY ELEMENT FORECAST
MARCH 14 to 20, 2011
The Air Signs
Gemini, Libra, Aquarius
Unexpected events and even small accidents are par for the course this week. The Moon/ Pluto opposition is affecting your mood and your luck. Whatever you begin at the beginning of the week lacks energy and follow-through. Saturn, still in Libra, is wearing you down a bit this week. In addition, the Moon/ Pluto opposition makes things are anything but easygoing. With this in mind, try to wait until at least Wednesday to tackle anything important. This is a week for routine, not for glory. That will come another time! On the job the air is thick with tension and pressure and your number one desire is to cut out of there as early as possible. You could search every nook and cranny for an opportunity that fits your ambitions- you wouldn't find a thing. Unfortunately if you're in a couple your home isn't exactly an oasis either. The Sun/ Mars duo are at fault. You and your partner are out of sync and spats are the order of the day. If your heart is free you're attracted like a magnet to a relationship that's conflict bound and downright unhealthy for you. Yes it's a bumpy ride this week; serenity is hard to come by. Later in the week Neptune in Aquarius links up with Saturn, making you sensual, loving and incredible to be with. Your intimate life has never been better and your other half is in seventh heaven. If you haven't yet found your soul mate, Venus helps you helps you hook up with a new lover. But alas, it's not likely to be a love story that lasts. Your finances benefit from the support of the Sun and Mars, who send some extra cash your way. Your financial sector is about the only area spared by tension. You're free to do exactly as you please with your hard earned money. Buy yourself a gift. You deserve it.
Your Love Week—Air Signs: Be kind when Saturn gives you the advantage Monday. If you're with someone who seems weak or unstable, consider the future. Venus makes you shy Monday, but the Moon empowers you Tuesday when it enters Leo and trines Uranus. With the Moon in Leo Tuesday through Thursday, the world smiles on your considerate dating habits. Promises and compliments come easily with Wednesday's Jupiter and Mercury trines. However, getting what you want might cost you some trust or respect Thursday when the Moon opposes Neptune and enters Virgo. Attend a Friday night party alone. With a Mars opposition and Venus quincunx, there's no telling whom you will meet. Mercury opposite Saturn could bring risk or betrayal. Between a Moon-Mars opposition and Moon-Venus quincunx, Friday is a good party night – just don't kiss and tell! Saturday the Moon tames your wild side as it enters Libra. Begin springtime knowing who you are. Sunday evening the Sun enters Aries at the Vernal Equinox. Chill, rethink priorities, and start over.
The Fire Signs
Aries, Leo, Sagittarius
If you've had money problems recently, be on your guard this week. The Moon's opposition to Pluto in your zodiacal bank creates all sorts of problems where you were least expecting them. You're caged in financially, and you will have to tighten your belt and find a way to reduce the level of certain 'fixed' expenses. The Moon/ Pluto opposition means fatigue, stress and endless irritation. On the job it's hard to muster your concentration and deliver results. You're disorganized down to your thoughts. Your stubbornness though, is wide awake and you have an impulse from left field to assert yourself. This is not the moment to try to force things to move in your direction. Wait for better days to present your projects and sell your ideas. Concerning love, the Uranus/ Jupiter/ Mercury trio have a surprise in store, and it involves love at first sight. Keep your eyes peeled and dress for confidence! If you're in a couple on the other hand, you've got routine and monotony to deal with. If you want romance, if you want excitement, it's up to you to be creative. If you're single, Venus and Neptune favor the beginnings of a passionate and complicated relationship. Beware of becoming enamored with someone who's taken. If you're one of a couple, Pluto requires you to question certain patterns that have settled into your relationship, and this may provoke some energetic and emotional debates. On the job, the Moon in Cancer at the beginning of the week creates a rise in activity and rising to the challenge can be, well, challenging. Don't let the surrounding panic touch you. As long as you keep your cool at all times, all will be well. Finally, your finances are under the influence of the magnificent Mars/ Sun duo, who guarantee abundance, especially mid-week.
Your Love Week—Fire Signs: This could be a week of strange encounters, especially if they involve a Gemini or Virgo. On Monday Mars steers you from romantic troubles to the acceptance and forgiveness of family. Tuesday the Moon enters Leo and improves your dating climate with open-minded power from a Mercury-Jupiter conjunction. Tuesday's Leo Moon finds you involved with someone you wouldn't have considered on Monday. Wednesday you're in each other's arms, Thursday his or her thoughts confuse you. Thursday brings trouble in paradise if you're seeing a Cancer, Pisces, Aquarius, or Virgo. Friday's Mercury-Saturn opposition and Moon-Jupiter quincunx put the brakes on romance, pleasure, or popularity. Friday could bring an argument about politics, philosophy, or spirituality. If you can agree to disagree, this might be the weekend to part as friends or join as lovers. Saturday's Libra Full Moon and Sunday's Vernal Equinox favor either possibility. This is the weekend to work hard for someone you want. He or she may be yours at Sunday's Spring Equinox.
The Water Signs
Cancer, Scorpio, Pisces
Your professional life is a sensitive spot this week. A Moon/ Pluto opposition takes aim at your career, and has the power to call into question something you've achieved or endanger the results of some recent efforts. Don't throw the towel in. In the face of your skills and experience, the obstacles cannot win. Bring some collaborators you trust on board, and lead your team to triumph. Concerning love, Mars and the Sun both in your sign are making you powerfully attractive. Wow. At the beginning of the week, your libido is in the highest gear it's got. If you're single, you're savoring love connections with no tomorrow. Pleasure is king. You'll deal with commitment and all that serious stuff later. The hardest task in front of you is choosing amongst all the eligible people that are falling under your spell. If you're in a couple, Mars is making you quick to anger and a bit domineering. This doesn't sit well with your partner. Try to be more flexible. The Moon along with the Venus/ Neptune duo open your mind and senses to temptation. Think twice before putting your relationship in danger. Are you prepared to lose all that it brings you? Things may not be as exciting between you and your partner as they once were, but perhaps there's another, better solution than an affair. On the job there's nothing new to perk up your days and the sheer boredom of it all may start to drag your mood down. Don't wait for the opportunities to come to you because you will be waiting an awfully long time. Seek them out yourself. Finally, your financial sector is guided by the magnificent Mercury/ Uranus/ Jupiter trio, who help you negotiate an important matter on your terms. What a relief that is. Financially, you encounter no major problems. The planets have deserted this sector of your chart; you're free of money worries and pressure.
Your Love Week—Water Signs: Monday Mars helps you scope out your next conquest. When the Moon is quincunx Neptune and Chiron Tuesday, you'd rather charm someone with words than actions. Thanks to Saturn's quincunx and the Moon's trine with Mars, you don't know what you want on Monday. Tuesday the Leo Moon clears your head and Pluto and Mars urge you to speak up for what you want. Wednesday night's Moon-Venus opposition turns up the heat, but if you're trying to get next to Virgo or Aquarius, he or she sees right through you Thursday. But whether the other person says yes or no, back off while the Moon opposes Neptune and enters Virgo. A little distance won't hurt. Don't bet on the outcome of a Friday night date with Aries, Scorpio, Taurus, or Libra. Starting with Friday's romantic Pluto trine, the weekend could be all about love, or at least sex. Either way, relish your spring fever. Sunday the Sun leaves Pisces. Stop trying so hard. Just let things happen.
The Earth Signs
Taurus, Virgo and Capricorn
The Moon/ Pluto opposition that forms at the beginning of the week touches your social life and can mean a disappointment or two. A so-called friend, in whom you'd naively placed all your confidence, is likely to pull one over on you. It's not easy to swallow. The Moon's entrance into Cancer at the beginning of the week is good news for your aspirations for the future; the doors of progress open. If you haven't yet moved in with your other half, that could happen. If you're already living under the same roof, the standard of living you share is likely to improve. Couples, nothing much is new under your roof. In fact, you're each so busy with your respective obligations that you hardly see each other. Singles, Pluto's influencing you. You start to relax your reticence and feel ready make the efforts necessary to take a relationship to a more serious level. The Moon in Virgo mid-week favors meeting someone, but it's most likely to stop at the flirting stage and not lead anywhere constructive. If you meet someone now, the connection has a much better chance of lasting. Be careful of someone who may be pulling the wool over your eyes on the job. You get over-excited when someone promises you something wonderful. Try to keep your feet planted firmly on the ground and get advice from someone you trust before taking action. The Venus/ Neptune duo create fun, light-hearted days that are far from constructive. Try not to get so caught up in the office jokes and gossip by the water-cooler that you completely forget about the assignments you've got to turn in. Finally, the Moon manhandles your finances at the beginning of the week, and some unexpected expenses rear their ugly heads. Finances are still subject to the control of strict Saturn. You're taking his advice and turning into an astute and parsimonious money manager.
Your Love Week—Earth Signs: It's your way or the highway when the Cancer Moon makes hard aspects with four planets Monday, although Mars suggests giving if you want to get. Whether you're apologizing or hoping to impress someone on Monday, Venus and Mars have you walking on eggshells. It's harder to be cautious Tuesday after the Moon enters Leo and Mercury trines Jupiter. Follow that give to get advice Tuesday, as the Leo Moon and makes you more attractive. Wednesday night's Venus opposition could begin or end a relationship. Mercury makes you hard to refuse Wednesday, and there could be plenty of action Thursday through Saturday as the Moon passes through Virgo. At least you will get some perspective about separations after the fact on Thursday. But Friday's Mercury-Saturn opposition cautions you against playing games with the wrong person. A Moon-Mars opposition makes your Friday night date memorable for any number of reasons. The outcome will determine how you spend a power weekend influenced by the Full Moon and Vernal Equinox. Sunday's Spring Equinox positions you for another three months of excitement.