---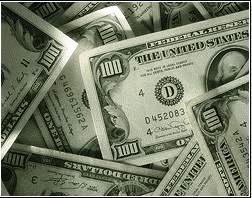 This week brings a double whammy for luck, fulfillment, and your dreams coming true, out of the blue. Take a deep breath, sit back, and enjoy! Jupiter makes a harmonious trine to Pluto, helping you open to big, transforming ideas. So be daring and play the lottery – for once luck is with you at this prosperous time.
This powerful energy gives you the courage to release those people, beliefs, or behaviors that have been holding you back.
Pay attention to dreams on Sunday night/Monday morning when Neptune is active. Instead of running off to work early Monday, spend some time with someone you care deeply about as relationships and sharing are supported now. Perhaps stopping for breakfast together would be better than running off to begin your week.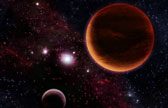 Wednesday, June 29th, is the high-spot of the week. That's when Mars ends his ten-week retrograde cycle (since April 17). As the ambitious planet picks up forward speed in the coming weeks, all of your renewed vision and assertiveness will increase to help you implement new and larger ideas.
This positive change of direction is an unmistakable signal that even though Mars will remain in the thralls of Scorpio's secret superpowers until mid-August, it's clearly a time when our collective energy is back on track. That's good for the world as well as for the upcoming presidential election in the US.
Easy now – remember that you would be best served by not forcing square pegs into round holes this week! It will be late August before you are fully up to speed.
Mercury ends it's stay in Gemini and moved into the watery. Sensitive waters of Cancer for three weeks later on Wednesday evening. While Mercury is in Cancer, the style of communication becomes more emotionally biased and issues around women, children, and real estate will be trending over the next few weeks. Practice communicating your emotions or take a short trip to a place that nurtures you.
Avoid difficult relationship conversations on Thursday evening, saving them for another day (unless you are ending a relationship). Then, of course, you must do what needs to be done.

July opens on Friday and with the Sun, mercury, and Mars all in sensitive water signs, it looks like our emotional responses are on the rise, especially during the Democrat and Republican conventions. There are several mental challenges in July as well, and upsetting weather, but it looks like a nice month overall. Go to the country or the beach, try to relax and forget it all. Time to release all your cares and heal in the summer sun. Happy 4th of July!