This is going to be a week that begins the strongest astral intensity we have had in eons. The Action will remain with us all month, and the after effects will linger until the Fall Equinox.
Since Venus continues to be retrograde in Gemini until June 24th, June a good month to review your relationships and to decide which ones go forward with you, and which ones need to be readjusted or released. Venus is also associated with money, stocks, and bonds, so everyone will be reviewing and revising their budget at this time, along with a fluctuating stock market.
Mercury turns retrograde in home and family Cancer June 17th -July 12th. Home repair, family matters, food  and communicating your emotions are all up for review now. People who were delayed in putting their house up for sale can prepare during the Mercury retrogrades fix-up cycle to get ready to sell.
We also have three eclipses in June and early July, and they serve as the transition between the Cancer and Capricorn polarity, and the incoming Sagittarius and Gemini polarity. After the isolation of the COVID virus, this is a highly restless, got-to-get-out and move, energy.
The Summer solstice is particularly important because there is a solar eclipse. As if that is not enough, June 30th brings the second of three conjunctions of Jupiter and Pluto in Capricorn. The virus went global at the first conjunction in April, so it will be interesting to see if this presents a calming influence on its path to the third conjunction in November or if the virus expands as the world begins to open again.
The week starts off with a social Libra moon, but relationship planets Venus (now retrograde) makes a challenging square to Mars on Tuesday. Be diplomatic to begin the month and don't force relationship issues right now.

The sun aligns with Venus on Wednesday, marking the halfway point in the goddess's retrograde cycle. This is a pleasant combination and adds charm and lots of charisma for relationship as well as financial conversations, but don't carve decisions into stone until after July 12th when Mercury comes out of retrograde. With the love planet retrograde, the emotions and feelings will be focused on the past.
The Moon moves into adventurous Sagittarius on Thursday to begin the build up to Friday's full moon.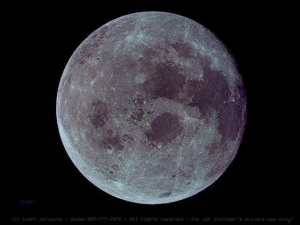 The Full Moon is a Lunar Eclipse on Friday June 5th at 16 degrees Sagittarius. Eclipses always travel in pairs; the Solar Eclipse represents the new energy and magnetic pull being brought forth, while the Lunar Eclipse represents endings and good-bye. This is the first Sagittarius-Gemini eclipse since 2011-12, and begins a series that continues into December 2021. Sagittarius is ready for an adventure and Gemini is curious and restless. A perfect example from 2011/12 era was the landing of the Mars Rover and it was even named Curiosity. This Lunar eclipse energy brings an end or completions to the older energy that opened in 2011. The Solar Eclipse will come in about two weeks, opening the Earth up to the new energies.
The Sagittarius Full Moon traditionally is a time to complete adventures with foreign lands, (hence the virus could become far less dangerous), finish up your degree in schools of higher learning, be awarded sports honors, and fulfill your spiritual and religious desires. Go ahead with any completion plans you may have now, but because it's never a favorable time for important events or signing any life-changing documents, be sure to hold off on those actions until after June 10th and before June 17th, when Mercury retrogrades.
After so much time in virus isolation, adventure is calling. This lunar eclipse is part of a challenging T-Square pattern, which has you feeling pulled simultaneously in three directions. The moon is Sagittarius opens you to higher philosophy and the need for a big adventure. The sun and Venus (retrograde May 13-June 24) in Gemini prefers shorter conversations and classes, or a quick, weekend adventure. Aggressive Mars is traveling through non-aggressive Pisces until June 27th; great for a spiritual warrior but mixed energy for pushing forward too fast. It's good to talk about your ambitions and relationship needs, but hold off on initiating too much action too soon. Practice adaptability and flexibility and the month will fly by. Learn something new.

2020 has two eclipses in Sagittarius. The June Full Moon Lunar Eclipse, and a Solar Eclipse as well at the New Moon in December. This is certainly a sign from the sky that there will be many significant endings and new beginnings for those of us with Sagittarius prominent in our natal chart. If your birthday falls on June 5th, within five days before or after that date, this promises to be a super important year for you.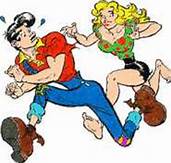 Saturday is a mildly challenging day, with the annual Sun-Mars square. This super-competitive day brings hot-headed, angry energy that makes you want to use a hammer to kill an ant. It's one of those days where you have big ambitions to get a lot accomplished, yet only pieces of your goals get accomplished.
However, a Capricorn moon on Sunday is great for accomplishing projects that did not get done in the past few days.