---
This week brings us several lucky influences, as well as a season change; the Summer Solstice brings us the first day of Summer. Mercury changes signs, we have a New Moon in Cancer, a Venus/Pluto, trine and Jupiter/Mars square. Whew!
Sunday-June 18th, Father's Day, is under the influence of an Aries moon, and that supports physical activity like swimming, a walk, or exercise. It's a fire sign, so that could also indicate a BBQ. On one hand, the Sun is making a friendly relationship to eccentric Uranus urging you to do something out of the norm on Sunday. At the same time, mental Mercury is thinking about all the things you "should" do, but don't really want to. Keep activities light and friendly, and don't feel like you need to drag things out. A quick brunch with Dad would be enough.
By Monday afternoon, the Moon moves into productive Taurus to set the stage for Wednesday's Summer Solstice.
Summer Solstice is on Wednesday the 21st at 12:24:30 am (Eastern). The coming three months brings us a T-Square pattern; this represents a challenge to put things together that do not comfortably fit together. The base leg of the "T" shaped pattern holds Jupiter in relationship oriented Libra. It wants you to expand your relationships to new levels, either with the people in your life now, or giving motivation to open to new relationships of all types. At the top of the "T", impatient Mars is in watery Cancer. That's great for home repair projects and family vacation activities, but action and emotions can get all mixed up, mushy, and emotional.
On the other side of the top of the "T" is the marriage goddess Venus and let go and let God, Pluto. This helps good relationships get better and bad relationships to transform. Smoothing out this challenge is gentle Venus and romance-oriented Moon aligning in Taurus. This combination seeks pleasure, comfort, and luxury, but it also knows you need to work hard to manifest your desires and needs. Both make harmony to Pluto, so you get help in improving or transforming relationships. Overall, there is a mixture of energies this summer so find your pleasure where you can and know that there are also some responsibilities calling.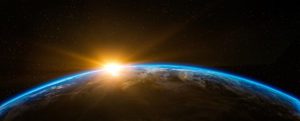 Wednesday brings a lot of talk, and is a good day to communicate your emotions. The Summer Solstice coincides with the Sun entering Cancer and is the longest day of the year. After the Summer Solstice, the days grow shorter at about the rate of two minutes a day. The Cancer Sun highlights emotions, families, housing, homeland security, pregnancies, and women. Mercury conjuncts the Sun that day as well, bringing a time when communication is logical and objective. As the sun sets on Wednesday evening, Mercury moves into Cancer, a sign he is not comfortable in. Communications and your interactions will be based on your gut feelings and the unspoken word.
Thursday morning brings pleasant conversations but the afternoon has you moving to a quieter state of mind.
The New Moon is on Friday the 23rd at three degrees Cancer. Five of the ten planets we use in astrology are in the water element, and that means emotions are heightened. Cancer is the sign of nurturing on the worldly level, and nourishing the spirit on the spiritual level. The action of the Cardinal signs of Caner, Capricorn, Libra and Aries are also emphasized, so the pace is going to pick up considerably now. This doubles the Cancer energy and brings new beginnings, new homes, a family move, or special emphasis on home safety and security. If you're anxious to buy a new home or a restaurant, the next few weeks are a prime time to do so.
Of course, Cancer likes to spend time with loved ones, fix up the house, or share a meal with people who are in your inner circle. Action planet Mars is making harmony with spiritual Neptune, brings a perfect time to spend on visualizing and planning your higher purpose. That can be a simple as taking a quiet walk in peaceful woods or on a secluded beach. 
Put constructive action into that which nourishes your spirit, because assertive Mars makes a challenge to god of abundance Jupiter. This benefits you when you take action towards your next goal. Just get something started and don't feel you need to complete it right now because there are plenty of other distractions taking your attention away right now. For example, Jupiter is associated with the publishing business and long distance travel. You could create the outline for the book you want to write or begin to research your next world trip. That way, when you are ready to seriously get started, you will already have the early steps established.
On another level, this new moon helps you have those emotional conversations that take you to a deeper level and/or require you to go to a vulnerable place within.
The Moon continues in Cancer on Saturday, as Venus in Taurus makes a trine to sensual Pluto in Capricorn for the first time in 2017. Venus is at her sensual best, and Pluto means business. At best you can expect and enjoy some powerful love scenes, with some serious relationship decisions coming out as well.
The next day, Sunday, Mars squares Jupiter, which can mean that all bets are off and you must remain cautions, even though you may be feeling some deep emotions. This is a time when it's easier to say "Yes" than a proper "No". You could experience some minor ups and downs all day, but nothing you can't handle as long as you keep moving from one thing to the next.

Mars makes a helpful trine to Neptune on Sunday evening. You have been feeling this for several days now. This is your memo to kick back, meditate a bit, and follow your intuition. Listen to your inner voice and amazing things can happen.