The Monthly 2013 Predictions are posted at the first of the month. You must join our monthly subscription pages to read them. The magazine, "Psychic Visions Plus," posts monthly predictions, your monthly Angel Guides, monthly Tarot for each Astrology sign as well as a monthly astrology forecast.
STARGAZING – YOUR WEEKLY ASTROLOGY FORECAST
Week of June 17th – June 23rd, 2013

These next few days will bring slow money, fast-talking, and lots of love! And just what's ahead exactly as we enter summer with the Summer Solstice? Life is a beautiful balancing act this week! Your home and work lives will both need extra attention from you now. A sudden emotional outburst can be shocking if we are trying to avoid a difficult situation. Erratic Uranus continues to upset our lives, but it's easier to integrate unexpected behavior today because of an energetic Mars-Uranus aspect. Nevertheless, our thinking may be fuzzy because Messenger Mercury forms an anxious aspect with nebulous Neptune. Thankfully, the people-pleasing Libra Moon encourages us to work in partnership rather than alone.
The Summer Solstice on Friday, the 21st, helps you look at the next three months. This begins the build-up of energy in the emotional signs of Cancer, Scorpio and Pisces, which culminates in mid-August. Over the past two weeks, I have seen numerous people in great distress. The moon is in Scorpio at the Solstice, so begin by reviewing what needs to be released in your life.
There will also be a harmonious Grand Water Trine beginning now that will expand into an even bigger trine in mid-July. This triple harmony combination works best if you are willing to release, revise, and review what nurtures or does not nurture you.
The June 23rd Full Moon in Capricorn brings a strong phase where you could muster up the courage to change your life's direction. Find a balance between your public image and your private life. With Jupiter moving into Cancer, and several planets in water signs, there is increased danger or rain and flooding throughout the summer months. However, the summer heat begins now!

Another important shift starting June 25th, is the annual shift of expansive Jupiter moving into Cancer for the coming year. The planet of blessings is leaving "scattered" Gemini and moving into nurturing Cancer. All of those ideas you came up with in the past year are now moving to a choice point. Whether you physically relocate, make decisions regarding all types of relationships, or add activities that nurture you, the first step is to let go of that which is no longer supporting you.
Social messages are decidedly mixed this weekend with the Moon flying into fearless Sagittarius and the Sun slipping into self-protective Cancer on Friday morning. We may vacillate between the desire to take risks and an attraction to safe places and familiar faces. Pushing emotional physical limits can work if proper precautions are made in advance. Sunday morning's calculating Capricorn Full Moon shifts the energy in a more serious direction.
Before you begin to navigate all this planetary action, be sure to point yourself in the right direction Why not delve more clearly into your heart's desires with a Psychic Reading? Straight to the point, Elizabeth gives you everything you need to take advantage of the sheer power of the energies of 2013.
Week of June 17th – June 23rd, 2013
The Air Signs
Gemini, Libra, Aquarius
You will be surrounded by dynamic energy when Mars in Gemini sextiles Uranus on Monday. No obstacle will be allowed to stand in your way. A colleague could have a hidden agenda when the Moon in Libra squares Pluto on Monday. Don't take your workmates at face value. An unexpected event might derail your schedule on Monday. Your agenda will need to be flexible. Strive to think positively on Tuesday. A certain situation isn't nearly as bad as you think it is! A cherished wish may finally come true on Wednesday. Don't forget to say thank you to the Universe! Extra cash could come your way on Thursday as well. Play those Lottery Tickets! Check behind the sofa cushions for dollar bills or some spare change. You might have the chance to invest in real estate on Friday. Do the financial research before writing out a check. A wonderful new work opportunity will appear when the Sun enters Cancer on Friday. Potential employers will see you in a very favorable way. Write down all your special qualities and read the list often! Call on your diplomacy on Sunday. Telling a loved one the blunt truth could cause a rift in the relationship. Be extremely discreet as well. Put personal papers away if the neighbors visit this weekend. End a bad habit on Sunday. It's a great time to stop smoking, drinking, or overeating.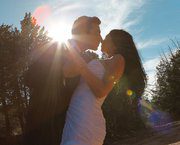 Your Love Week—Air Signs: Your energetic buzz and a natural yearning to break rules gets your week off to an exciting start. It helps, though, to recognize when others are uncomfortable with the risks you're ready to take. Therefore, a little self-restraint is recommended until Friday morning's lunar shift into adventurous Sagittarius. Communication is always important in personal matters but plays an even more significant role for you Air Signs. Messenger Mercury's conjunction with Venus makes Thursday evening ideal for intimate conversations. Making connections should be easier. Early on Friday morning the evocative Moon blasts into fun-loving Sagittarius spurring more playful discussions when teasing and joking release tension and facilitate easygoing connections. Embarking on an adventure with your current partner or a group this weekend can energize you with a new outlook on life and love. But if you're single, being bolder and more direct when meeting others will let you know where you stand within the first five minutes. Socializing with pals or participating in an organization provides plenty of fun without requiring you to give up your personal freedom. Enjoy to Summer Solstice as we welcome the new season.
The Fire Signs
Aries, Leo, Sagittarius
You will be overwhelmed with restlessness when the Moon opposes Uranus in Aries on Monday. Put your excess energy to good use by taking a long walk. Volunteer to help others. Devoting some time to a worthy cause will raise your self-esteem. A partner might be grumpy on Tuesday. Give this person plenty of personal space. Make yourself happy. Buy a new hat, indulge in a hot fudge sundae, or get a massage. Your life could become very hectic on Thursday. It won't be easy to find time for all the items on your to-do list! Lady Luck will pay you a visit when your ruler Sun conjuncts Jupiter on Wednesday. Good fortune will surround all of your endeavors. An estranged relative will ask to reconcile on Friday. Consider extending the olive branch of forgiveness. Your ESP will kick up several notches on Friday. Folks will think that you're a mind reader! Keep your temper in check when the Moon in Sagittarius opposes Mars on Saturday. Count to ten before getting angry at someone you love. Don't insist on having your own way on Sunday. Compromise is the key to getting along with a loved one. Put the past behind you. Focus your energy on building a positive future. You might decide to get involved in the community on Sunday. It could be time to run for office!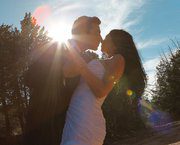 Your Love Week—Fire Signs: You're entering a cozy phase this weekend as the sensitive Sun slips into Cancer at the Summer Solstice on Friday. You are likely to prefer more quiet time over the next few weeks, either alone or with one undemanding individual. Getting away from it all in nature might provide the security you need to open up and share your true feelings. Travel makes the heart grow fonder this weekend. Plan an escape and get out of your neighborhood or explore a foreign culture to spice up your personal life. Be careful because, although your desire to speak honestly is admirable, blunt statements might be taken badly. Getting noticed may be more difficult now, but it can be very restful to feel like others are not watching your every move for a change. This weekend offers a delicious combination of intimacy and adventure. The closeness comes while raising the emotional temperature of your relationships. Then the Moon rockets into the exuberant Fire Sign of Sagittarius to stir up playful feelings and the desire to take chances until Sunday morning. If you have something vital to share, do it during a Sunday brunch when favorable lunar aspects help you to combine truth with tenderness, making your words easier to hear. A spoonful of sugar helps the medicine go down. Taking the lead while still being sensitive to others allows you to fully enjoy this ride. Sunday's Capricorn Full Moon brings your feelings back down to earth so you can catch your breath. You will need to as you look forward to a very busy July.
The Water Signs
Cancer, Scorpio, Pisces

Face the facts when the Moon is quincunx Neptune in Pisces on Monday. You could be embroiled in a tricky situation. Extract yourself by relying on your shrewdness. Lying to yourself regarding a certain situation isn't helpful. A loved one may call in a favor on Tuesday. It's time to pay your debt to this person. Determination should be your middle name when the Moon conjuncts Saturn in Scorpio on Wednesday. Don't quit until you reach the finish line. The travel bug could bite you on Thursday. If you can't afford a pricey vacation, expand your mental horizons at a local museum. A lover will put your needs first on Thursday. If single, you might meet someone who is very caring. Take stock of your lifestyle on Thursday as well. Change directions if you aren't walking on the right road. Buy some confetti when the Sun enters Cancer on Friday. Celebrate by throwing a party for friends and family! You'll need to deal with a job issue on Saturday. Be prepared to put leisure activities on hold until you sort out the situation. Financial freedom could come your way on Saturday. An economic endeavor could prove profitable. Bring serenity to your living quarters on Sunday. Put aromatic bowls of potpourri around the house. A family member might ask to stay at your place on Sunday. Offering this person room and board could become a long-term arrangement!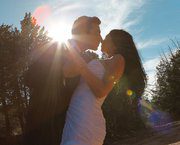 Your Love Week—Water Signs: Your Love Week—Water Signs: The Moon's presence in powerful Scorpio kicks up strong emotions on Wednesday and Thursday, normally provoking you to make snap decisions. Yet the skittish Gemini Sun keeps you off balance in a relationship or with a potential new partner. Flexibility is a must if you want to stay connected, because others tend to be inconsistent about their feelings, making it tricky to find a solid place to stand. Whispering sweet words of affection is on the schedule for Thursday when expressive Mercury and romantic Venus connect in tender Cancer. The Sun also slips into Cancer very early on Friday morning to encourage you to share your hopes for the future. The Sun's entry into Cancer on Friday boosts your confidence by casting it's bright light your direction. Once the Sun dips into reflective Cancer on Friday morning, you will be back in familiar waters again. Updating your appearance and attitude strengthens a current union or helps you establish a new one. However, the Moon is busy on Friday and Saturday, leaving you tied up with tasks that would definitely be more pleasant when shared with a cooperative partner. Much of the weekend may seem like a blur if you're overloaded with plans and responsibilities. Taking on fewer obligations leaves you more time for cultivating intimacy or exploring new horizons. Sunday's Full Moon brings relationship issues to a tipping point. Think rationally before choosing your best option. Trust your gut instincts.
The Earth Signs
Taurus, Virgo, and Capricorn
You might confront chaos at the office on Monday. Cut yourself some slack. You're only human, and humans make mistakes! Don't worry – you will be able to calmly restore order. Listen to your heart on Tuesday. Logic alone won't help you make the right choice. Think long and hard before making a major decision on Wednesday. The option you take will have long-term consequences. Your heart and mind will be in harmony when Mercury conjuncts Venus on Thursday. It will be easy to turn your dreams into realities. You'll sparkle with a radiant glow when the Moon trines Venus on Thursday. Get ready to display your star quality to the world! You will need to devote some attention to a partner on Friday. This person might require an ego boost! in the community. A new friend will enter your life on Friday. This person will introduce you to influential people. Don't spread gossip on Saturday. Your words will come back to haunt you. Watch your step on Saturday as well. Careless behavior could cause you to have upsets and/or accidents, so use caution. Consider revamping your image when the Full Moon occurs in your sector of self on Sunday. Toss out clothes that don't flatter your body type and replace them with stylish new ones. A romance might hit a rough patch on Sunday. Professional guidance could be the best way to resolve your differences.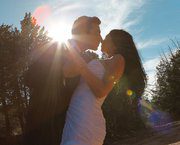 Your Love Week—Earth Signs: The middle of the week is perfect for discussing emotionally charged issues. The Moon moves into profound Scorpio on Wednesday morning, pushing you to face powerful feelings. Count on a friend for good advice on Thursday when communicative Mercury runs into romantic Venus. Thursday night's conjunction gives you the chance to smooth out complicated conversations with kindness. If single, the seductive power of words should be pleasing when you meet someone new. The Sun begins a month-long stay in cuddly Cancer on Friday morning. Your desire to connect emotionally continues to grow and will likely pull a sensitive person into your orbit. Sunday's earthy Capricorn Full Moon brings a welcome sense of stability, putting your feet back on the ground. Much of the weekend, though, might feel ungrounded and restless, which is fine if you're in the mood to wander. But the Sunday Moon's shift into ambitious Capricorn spurs bolder romantic behavior. Your passion and intensity could surprise even yourself on this emotionally charged day. Sunday morning's volatile Full Moon stirs up in your usually orderly sign. Powerful feelings may erupt that can rock an otherwise solid relationship. This is your chance for a major breakthrough either with someone else or within your self, if you're willing to let go of the past to start over again. Follow your heart and don't look back.