This week brings us the Summer Solstice, a highly sensitive Full Moon, a potentially dangerous encounter between Mars and Pluto, a retrograde for Neptune while Venus and Jupiter make harmony together. It promises to be an active and emotional week, for sure. The Full Moon is on Monday June 17th at 26 degrees of Sagittarius. It is closely aligned with the Galactic Center. This center point of the Milky Way Galaxy was very important in the Mayan Calendar conversations in 2012. Although abstract, perhaps this is an opportunity to align yourself with higher purpose. It is time to take a risk on yourself to go to a higher level of self-expression, but you must open your belief system to allow the expansion that is waiting for you. Sagittarius transforms belief systems to help you open to a larger vision.
As the Full Moon lights up the sky, it reminds us that it's time to finish up whatever has been left undone this month, especially in areas of traveling, learning, teaching, and sports as well as possible spats with family members.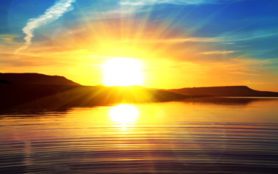 Also, be careful, especially with taking any kind of risk because unstable Neptune changes direction as it increases sensitivity and heightens a desire to take chances. Please note there is a higher risk of infection on the physical level and of being drawn into dangerous situations in general.
On Tuesday there is a big challenge in that quick Mercury and aggressive warrior Mars are opposing "let go of the past" Pluto and "slow but sure" Saturn. You do need to take action, but don't force things or try to go too fast. Between June 14th-19th there is a string of challenging planetary combinations, and you will need to adapt and adjust as needed. Go slow, have patience, and breathe.
Wednesday the 19th is a good day to keep a low profile. In other words, don't force things and avoid angry or impatient people. The Mars/Pluto opposition does have a sliver lining – sort of – because the energy is not up to its full potential. Mar's fire power is weakened because it's in the water sign of Cancer while Pluto in Capricorn is retrograde. In addition, it's the only time in 2019 that these planets will oppose each other.
Thursday and Friday are more friendly under and Aquarius moon. The energy softens as we say good-bye to Spring and welcome in the Summer months.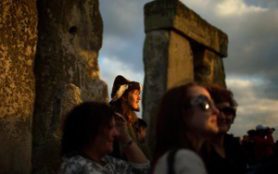 On Friday, June 21st, the Summer Solstice is a bit complicated this year. Mental Mercury and assertive Mars continue to challenge Saturn and Pluto in a "hurry up and wait" pace. At the same time, the softer planets, Venus, Jupiter and Neptune, are in a complicated dance called a T-Square- think of the three-legged races when you were young. This energy brings opportunities to open up to new relationships and/or enhancing existing relationships. However, Neptune asks you to look for the spiritual side of people and to know the difference between fantasy and illusion. Because this energy is in the summer solstice chart, it will be with us through the July eclipses up until the Fall Equinox.
Saturday calms down as the Moon moves into Pisces, a good day to go to a watery place, meditate, or watch a good movie. Mercury is now moving into the shadow of its coming retrograde cycle, July 7th through 31st. Pay attention to your communications, transportation, and communications equipment, or other activities and schedules that will need adjustment next month. Something is going to change, for sure!

Sunday brings a T-square between Venus, Jupiter, and Neptune. With this trio of planets, it's easy to over-do anything, from romance to over-spending. Have fun, but keep a tight watch on your cash flow. Don't go so far off budget that you'll wind up regretting it. Be gentle with yourself on Sunday and daytime Monday. Rest, relax and know that you're getting ready for an active mid-week as the moon moves into action sign Aries.