The kick off this week is that Mercury is slowing down to turn retrograde late in the evening Wednesday the 17th. Mercury turns retrograde in Cancer until July 12th. Because Mercury retrogrades in Cancer the focus is on home repairs, renovations, gardening and repairing some important family relationships. As Mercury turns retrograde it will conjunct the star Sirius. This star was associated with the goddess Isis. Her job was to burn the dead bodies to release the Soul, turning the mundane into the sacred. Thursday evening is a pleasant time to share with people who are able to go to deeper levels.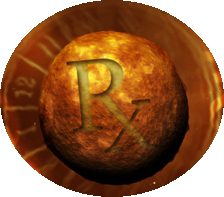 Share your higher vibration, but allow wiggle room in your plans to reach that vision because Mercury and Venus are currently retrograde. Friday is a talkative day under a Gemini moon. Keep conversations and activities short and quick.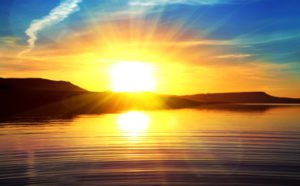 The most important and powerful day this week is Sunday, June 21st.  The Summer Solstice in Gemini and a Solar Eclipse New Moon In Cancer occur within hours of each other. Jupiter and Pluto are aligned for the second of three conjunctions that started in April when the COVID virus went global, making this the halfway point in the current cycle that goes into November. Ideally at this point, we have a handle on the virus, but caution must still be used because it could go big again under this alignment. Hopefully the virus goes downhill until the alignments complete in November. Both communications planet Mercury and love and money Venus are retrograde now. Communicating emotions, shifting values, reworking the budget, and catching up on people or projects that fell by the wayside over the past months are all a part of the next three months. The one difference between the solar eclipse and Summer Solstice is that the Moon has changed signs. A Gemini moon for Solstice and the next three months wants to keep things quick and light, moving from project to project, person to person. This energy is better for doing a lot of small things rather than one project that requires intense focus. The solar eclipse has the moon in feeling-oriented Cancer. Where Gemini wants to take short trips, Cancer wants to stay close to home and family. Expect a mixture of emotional energies.
The Cancer New Moon on Sunday, June 21st, which is also Father's Day, is even more powerful because it brings us a Solar Eclipse. This energy brings intensity, which is a four way stop sign. It is not wise to begin anything new at this time. Wait until after July 12th, when Mercury turns direct again. Don't sign any important documents or make any large item purchases.  
It brings up deeper, inner emotions and soul-level motivations. In this year of changing values and priorities, now is a good time to invest time in where you want to shift your energies when this year's serious Capricorn energy gives way to idealistic and humanitarian Aquarius in 2021. Watch for news under the eclipse path in African, Middle East, most of Asia and Indonesia.
Pay attention to emotional ups and downs on Father's Day Sunday as there is a combination of a Cancer Moon on the tail of a Solar Eclipse, and Neptune is slowing down to turn retrograde Monday night. Be careful on the roads and don't believe everything you hear.