July continues to have Mars retrograde through August. Adding to that Mercury turns retrograde on the 25th in Leo and two eclipses are in between. An extremely hot and active summer lays ahead. Mars retrograde through August has you reviewing and revising your aspirations and ambitions. Make certain that the actions you take are working towards your future goals, and not just doing the same old comfortable rut thing.
It is also good to detach from the world for a bit if you are able. The July 12th's cancer/Capricorn partial Solar eclipse brings in new energy. It's the first in a series of Cancer-Capricorn eclipses that will occur in 2019. Begin to keep a journal to note what occurs in your life at this time because it's the indication of what's coming in 2019. Be sure to watch your emotions and that which triggers them. Cancer is associated with home, family, food, children, emotions, and residential real estate, so pay attention and tread carefully in these areas.
This is another busy week. It brings an intense Supermoon/partial solar eclipse as well as Jupiter turning back into a direct motion, a most difficult opposition along with a tricky sign change. Although this may be a lucky week for some, July promises to be the most eventful month of 2018.
With all that's going on now in the universe, expect some of our Hollywood and Political icons crossing over, possible suicides, anger in the streets, and upsetting events in the news beginning this week.
There is a challenging communications and traffic aspect early Monday morning. Allow extra time or start late on Monday morning.  Also on Monday, Venus enters Virgo until August 6th. This is not an easy combination as to becomes harder to enjoy life's pleasures. If you have anyone in your life who is overly critical, Venus becomes a total perfectionist about money as well as social relationships. However, it is a good combination for working on home or office beautification. Make a list and you can accomplish a great deal.
On Tuesday, finally, expansive Jupiter ends his backwards cycle that began early in March. In the weeks ahead, you can put constructive effort into expansive new projects, but know that it will be September before there is better traction to move those projects forward. The downside of Jupiter going direct is that it's in the water sign of Scorpio which can bring storms, raid, and massive flooding.
Wednesday, July 11th could bring an exciting meeting with a stranger or a note from your bank that there are more funds available. Jupiter direct brings good news and always opens the door for good fortune. This is a good day to purchase that lottery ticket. Wednesday evening is excellent for getting out of your routine and meeting friends.
The partial solar eclipse on Thursday brings a Supermoon as well, and Pluto, the planet of crisis, karma due, and transformation, is opposing both the Sun and Moon. This is not a time for travel, new beginnings, or expressing new ideas. Instead it's time to batten down the hatches, meditate, and pull back. Do not schedule surgery, dental work, or any other important events. If you already have, it best to reschedule.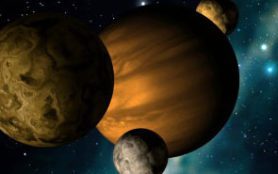 The effect of any eclipse arrives two week before and lingers two weeks after the eclipse. Since we have another lunar eclipse at month's end, allow July to be your reflective and healing month. Reach out to others who may feel isolated or depressed and try to uplift their spirits. Venus moves in with her gentleness on the weekend, to ease Saturn's wrath, and remind us all that business can also be light, fun, and cheerful.