July 4th and 5th brought the final Capricorn lunar eclipse for several years. Look at the balance of your mundane needs and nurturing needs. This is also a good week to decide what needs to be finished with from either the last 1 1/2 year, or since December 2017, as we are moving towards new energy in 2021.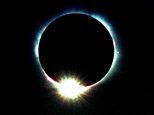 Although the Mercury retrograde phase ends on July 12th, it get involved with Mars on its way out. On early Wednesday, July 8thMar's lack of impulse, control, and aggression energy is at its strongest. A Mercury/Mars square is no friend to communications, messages, or retail marketing because this short fuse that's created can make you jump to the wrong conclusions or say the wrong thing. These three days of energy is a time to avoid arguments, disagreements as well as road rage. Relief comes along on July 12th.

Communications planet Mercury continues to be retrograde in Cancer until Sunday, but has now entered the second half of this cycle that brings delays, changes and annoying little problems that remind you that the universe is in charge of the timing, not you. During the second half of a retrograde cycle, it is time to start looking towards future projects, but keep plans flexible so you can make any adjustments after the retrograde cycle ends.

Venus has recently ended her retrograde cycle, so there is help starting in areas of relationships and money based upon re-evaluating your priorities during her review period (May 13-June 24).
Ambitious Mars in now in pioneering Aries into early January 2021, an unusually long time due to his coming retrograde cycle in September. This adds to the need to complete old business to make room for new projects in the new year. It may seem like its too early to talk about 2021, but there will be a significant energy shift next year when Saturn moves into Aquarius for the next 2 ½ years, so it's time to think ahead. 
After the lunar eclipse, the Moon aligns with Jupiter and Pluto on Sunday. This can powerfully take you to deep levels, be it for sharing your philosophy or healing emotions. Or it can simply be a quiet end to the USA holiday weekend. The moon moves into friendly Aquarius to start the workweek. It would be good to allow extra time in your schedule as Aquarius needs freedom and activities that are not boring. Ideally, take a couple days off after the USA holiday. On Wednesday morning, as most of the USA is waking up, retrograde Mercury squares Mars. Allow extra time in morning traffic, give others a wide berth, and avoid verbal road rage.

T0hursday and Friday are much mellower under a psychic Pisces moon. Thursday is the friendlier day and Friday is the better day for romance. Saturday tells you to move faster, exercise or do projects that are physical.
Mercury ends his retrograde cycle early on Sunday and a Sun/Neptune trine brings us a softer energy. Neptune softens, Mars energizes, Saturn consolidates, and Jupiter amplifies.
Mercury's change of direction means that communications will be easier, contracts will be executed without incident, electronics will be purchased without buyers remorse and projects left on the back burner can now be brought forward. Mercury moving forward again also means the end of travel problems, general upsets and delays, and technical difficulties,
There is a dreamy aspect between the Sun and Neptune. This aspect increases sensitivity, sympathy, and compassion. Because willpower is easily swayed by Neptune's charisma and creative imagination, you may find yourself in an unimaginable situation with matters of the heart along with work and play. If you're inclined to reach out and help others, this is the time to donate items or write a check to those less fortunate, or your favorite charity.
Sunday evening, take time to meditate, watch a movie, or sit by the water and watch the moonbeams play on the shore.