---
This week focuses on changing your contacts and friends. A mixed bag of powerful energies and personal emotions descend on us. Our ways of thinking and speaking become more subjective and instinctive. This kind of emotional energy influence can be a drawback if you need to be cool headed and rational. It's a perfect time to act on your gut instincts. The effect of the Pluto-Sun face off effects travel, communications, the neighborhood, and commerce over the next three weeks.
You may need to get into contact with a lot of people, but you might find the process frustrating. They might not be home, messages might not be delivered, or your communications equipment might not work properly. Unless it's absolutely urgent, it might be more appropriate to wait until next to try to reach them. Don't work yourself into a state of mind too stressed out.
The Sun is opposite obsessive Pluto on Monday morning, so if you can ease into your workweek, going slow would be the best advice. If you must participate in the hectic world, give extra space to people who look like they are living near the edge so they don't drag you over with them. Preparing for whichever way you choose, you can either make a major power play or prepare to defend yourself from a major take over. This is the beginning of a face-off that continues through mid-September.
The pace quickens Tuesday morning, and exercise is favored under an athletic Aries moon through midweek. Change your diet to healthy foods and get out to get that exercise you know you need.
Intellectual Mercury moves into emotional Cancer on the 8th through July 23rd. Small home projects or quick family gatherings are favored. "Don't overstay your welcome" is good advice now, but do communicate your emotions. After three days you are no longer a guest is a good rule to follow. Begin your weekend with productive projects, and switch over to light fun on Sunday. to finish it off.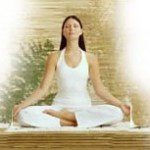 Finish it by mentally preparing for an emotional pressure cooker to pop its cork next week. Watch out for upsets, tears and fears. Look for the stabilizing point and you should be well off. Remember to meditate and take some deep breaths to lessen the stress.
Remember, I am here to help you along the way. Call 201-934-8986 to book your appointment. All pricing on the website at Psychic Services. Please check that first before calling.