This week will be marked with bursts of inspiration, motivation along with some pigheadedness, creating a lively period that swings from one extreme to another. There are lots of energetic challenges on the roadways, such as road-rage, and watch out for small squabbles.
The Moon moves into Virgo for the USA July 4th holiday on Sunday and Monday. The key is to keep it simple. Many people will tend to projects around home under this productive energy. The other option is to cleans and purify your mind and body in some relaxing environment. Virgo often does not like crowds or excessive stimulation
Things kick off on Monday with a lunar  trine of electric and suddenly spontaneous Uranus along with the Moon, sextiling the Sun and squaring Venus. A holiday spirit abounds where everyone is up for fun and no one is up for work. That's a good thing in the US because this is  public holiday.

Tuesday brings a change that brings us back to reality. with ambitious Mars moving into hard-working Taurus until August 20th. This isn't a particularly fun combination, but you can accomplish a good amount of tangible projects.
A lunar T square drags in Neptune and Mercury, alond with the Moon, trining Pluto. This is a time when it's best to keep your nose your the grindstone and don't think too much., because any great, creative visionary outlook could throw a monkey wrench into  the mundane work that needs to be done.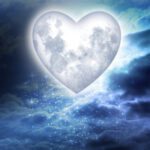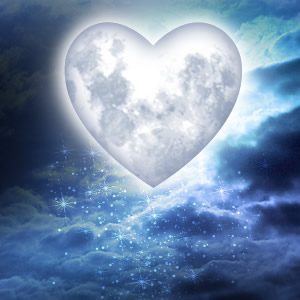 Mental Mercury also moves into emotional Cancer until early August. Make certain your head and heart are in agreement now. Communicate emotions.
Egos clash and tempers flare on Wednesday, due to another T square between the Moon, the Sun, and Jupiter.  People can be extremely touchy and take any criticism personally, so it's best to avoid confrontation.
A more cooperative energy abounds on Thursday , thanks to a lunar Grand Trine with diplomatic Venus and rational Saturn. Logic, emotion, and empathy make harmony creating a five-star day for any delicate negotiations and ironing out long-term plans.
Aggressive, tempestuous energy returns on Friday, as the Moon opposes warrior-like Mars, creating an emotional powder keg than can explode on the tiniest spark. The Moon trines Mercury at the same time favoring shrewd strategy, so keep your cards close to your chest rather than openly face your adversaries at this time
There are some more mental challenges Friday evening into Saturday morning, so it's not the best time to push your ideas onto others. The Scorpio Moon on Friday and Saturday calls for privacy.
Actually, the weekend is a mixed bag; Saturday carries rebellious energy against authority, due to a T square with control-freak Saturn and renegade Uranus.

Sunday is a carefree, mellow day filled with emotional good-will, thanks to the Sun's sextile with Uranus along with a lunar trine with Jupiter.  Take the time to unwind and relax with family and friends.