---
There's a happy line up between the Cancer New Moon and the natal chart of the United States this week. This month's New Moon falls on the USA Independence Day holiday. When the United States was "born on the 4th of July", 1776, the Sun was in Cancer, and this year the Moon falls in Cancer on the 240th Birthday of the USA, making this a sure indication that new things are in store for the Unites States this year.
It is both pleasant and contradictory. The more socially active days are July 1st and 2nd under a talkative Gemini moon. July 3rd and 4th are under a feeling-oriented Cancer New Moon. You want to feel safe and loved when Cancer is strong. You want to be around people you trust, and perhaps share a cookout and comfort food.
But all of this warm and fuzzy moon energy is opposed by heavy duty Pluto, in cool Capricorn. Pluto wants to go off into that dark cave to stew in its own juices. Pluto is the transformer, the remover of negative energy, so he pushes you to release that which is finished. This all means that you will need to balance your need to nurture and be nurtured with your need for some private space this long weekend.

The other item of note is that Mars ended his retrograde cycle on June 29th, and that means it's time to celebrate getting moving again. Many people have expressed a sense of feeling stuck, working hard and getting nowhere fast, as well as a slow cash flow. There is energy building up to turn this backwards energy around because loving Venus is moving to make a harmonious trine to Mars on July 6th. Venus makes a sexy trine to Mars on Wednesday, and both planets are in passionate water signs.
Later that evening, the Sun and Mercury join together in a "superior" conjunction. Because Mercury is in his direct motion and the farthest away from the Earth, this is your chance to gain an objective perspective about your life.
This is sure to come in handy on Thursday, July 7th, when Pluto opposes this Sun-Mercury conjunction, a combination that can refer to anything from multinational secret powers that rule the world from behind the scenes, to a query or command from the IRS, to a power struggle with anyone in authority. Please be careful and cautious while driving, especially if you are in unfamiliar territory.
Understand that these past several months were about looking at and planning for the manifestation of your dreams and goals, and then checking to see if your current actions are supporting those dreams or headed off in another direction. With the energy of the Sun, Moon, Mercury, and Venus all in Cancer this week, it's as good a time as any to look at the three most important qualities of the Cancer mascot, the Crab.

The three most obvious characteristics are: its hard outer shell, its sideways gait, and its claws. If you take the hard outer shell to indicate a well-honed defense system, the sideways motion as an indirect way of getting things done, and the claws as having difficulty with letting things go, you're in a good position to ponder if any of these qualities apply to the good ole' US of A as well as to yourself.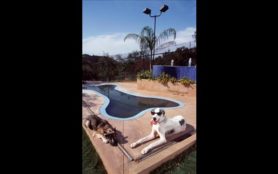 Do get some playtime in during July and early August because late August takes on a more practical tone as you begin to push forward easily toward completion of those goals.