---
This week the world, as well as your personal space, could violently heat up, either with storms, fire, or other people's actions. This is a second time this square between forceful Mars and erratic Uranus may cause eruptive circumstances around us; weather patterns, earthquakes and volcano's, a political battle, or personal tempers to a boiling point. This energy has the potential of underground activity such as earthquakes, sinkholes, or geysers spewing out hot liquids.
Mercury continues to be retrograde in Leo until August 18th, so tend to any behind the scenes projects or sneak away for a little fun and relaxation. As the sign of royalty, Leo urges you to do something luxurious for yourself during this time-frame, but no need to bust the budget to do so.
Warrior Mars has been moving backwards since late June to help you review your goals and ambitions. All the heated energies this week could add more fuel to the Mars/Uranus fire.
Mars challenges Uranus on the evening of the 1st. Use care all day with mechanical things as this is an impatient combination and could lead to serious accidents. If you have problems with authority figures, avoid impulsive actions and/or angry statements.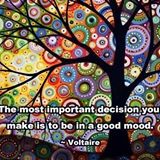 Positively, consider where you can take action to open up to new ideas, activities, friends and organizations. Remember that Mars is moving retrograde until the 27th, so innovative ideas and opening to new groups and friends will be easier in September. But, this is a good time to make a list of those new groups you would like to try out in the future.
The Aries Moon on Wednesday through Friday morning supports physical activity such as exercise. The Taurus Moon for the weekend supports productive efforts on projects combined with sensual pleasure, and rewards for accomplishing your goals.
Saturday morning, August 4th, begins the last quarter phase of the moon, beginning a time of consolidating your energy since the previous new moon, which was a solar eclipse, on July12th. Finish up any outstanding projects in the coming week.
Sunday is a nice and pleasant day for sharing with happy, light, and fun aspects all day.