---
The New Moon in Leo WAS on Sunday the 23rd . It is action packed because it is aligned with warrior Mars who just moved into Leo last week. There are two shifts this week, causing some good and some challenging energy. Expect to experience some difficult and some easy days. Mercury moves into Virgo bringing in persnickety thinkers who want everything in "their" right place. Not necessarily yours. Mercury is very happy in Virgo because that' where our energy shifts to work, health issues, and our pets.
The Sun has moved into Leo urging you to jump out of bed to meet the new day. At the same time, Venus is opposite Saturn where your values and desires can be at odds with practical reality or authority figures.
The Sun Mars conjunction can bring you out of the dog days of summer with extra energy. The increasing amount of fire element energy building up to next month's total solar eclipse in Leo begins now. That can be excellent for fun, play, passion, and stepping into leadership; but it likely will not be great for this fire season unless you make your living putting out forest fires. We've had some serious fires and can expect more.
The week opens with a Venus-Saturn opposition, which is a gift for those of you who need solitude to do their work and creativity, but a blow to lovers who have separated because you could be feeling some low self-esteem. You receive help in surviving any challenges now, but the flip side of this help is knowing when it is time to let go. August is the time for many final endings. This energy can be as generous as it is stubborn.
Also be aware that Mercury opposes Uranus on Monday evening, encouraging you to expand your talents and think outside the box. Mercury enters the shadow of its retrograde cycle on August 1st; pay attention to hints about what this communications breakdown cycle will mean for you. A hint is that you will want to cleanse both internal and external clutter in the weeks ahead, kind of an end of your personal summer cleaning.
For both this New Moon and the coming Mercury retrograde, take a good look at where your heart is calling versus where it is not engaged any longer. If you are having work or relationship problems, ride it out until after the eclipse energies pass. Just accept what is, and don't try to fight back.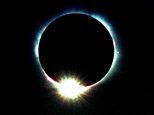 Since this New Moon is at the beginning of Leo and the August 21 total solar eclipse is at the very end of Leo, this next month is kind of like being bracketed by bookends where you can view beginnings and endings, what fits and what must be released. If your heart is not in it, why are you holding on?
On Tuesday, both the Moon and Mercury move into Virgo. Because Mercury will be retrograde in Virgo (and Leo), Mercury will be in the sign of purification and organization for about seven weeks as compared to its normal cycle of about three weeks. This will help you get organized for the coming fall energies, and you will need every bit of that effort to go through troublesome September and October. However, you probably don't want to start thinking about that yet!
On Wednesday, July 26th the Sun and Mars are in perfect harmony which is one of the easiest days of the year, urging you to put your actions into manifesting your personal desires. Don't allow this energy to pass you by…begin the work today.
Do public activities Thursday through Saturday afternoon. Donate clothing, or household items to places needed.


This is s mentally stimulating week, for sure. Uranus wants greater freedom and Saturn wants greater stability. The workweek ends under a social Libra moon. Saturday night is a bit more private than the early weekend. Plan to spend quiet time Saturday evening cuddling with a loved one, reading a good book, or listening to some uplifting music..