As Mercury retrograde aligns with the Sun, the Sun slips into sunny Leo.   It promised to be a bright and beautiful week with Royal Leo welcoming two planets into its warm energy while Mars makes a successful trine with Jupiter. It's time for you to do some creating; art, music, writing and sharing summertime with your children. This week is the best time of the year to do what you enjoy, be your own leader, and feel pride with your accomplishments under this Leo sun. This weekend marks the halfway point in the Mercury retrograde cycle that started back on July 7th. It is time to start thinking and doing behind the scenes preparation for future projects, but don't carve anything into stone just yet.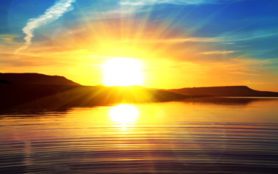 Get physical on Monday and Tuesday under an exercising Aries Moon.


If you take the opportunity Wednesday, July 24th, to express your feelings to a loved one as Mercury retrogrades back to conjunct Venus, your efforts will be richly rewarded. Wednesday evening has Mercury aligning with Venus, suggesting great conversation at the dinner hour; with the Moon now in Taurus, talk about your values and desires.
Thursday morning is an excellent time to get ambitious about presenting your big ideas to the powers that be. Ambitious Mars is making harmony with do-it-big Jupiter. This lucky astrological signature practically guarantees success of any action at this time.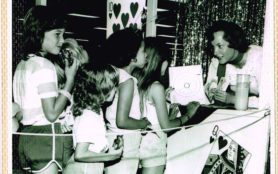 Saturday works best if you do short, quick projects and errands but it's not a good time for deep research. Also on Saturday, loving Venus moves into heart-opening Leo for three weeks, making a great time to share with loved ones or take a risk on someone new.
Venus follows the Sun into Leo on Sunday on July 27th, giving you a sparkling celestial path to invite some drama and excitement into your love life. Take the time to enjoy the laughter and loving for this next month.