---
This week everything seems to be coming in pairs. Two planets turn retrograde, Venus and Uranus, two planets change signs, the Sun and Venus, and two planets clash in a violent battle. On Wednesday the 22nd, the Sun makes its monthly sign change from watery Cancer into fiery Leo and Mercury moves along with the Sun for the fourth of their six schedules meet ups in 2015. With both planets in Leo the focus is on being big-hearted, dramatic, and passionate, with an emphasis on style. If certain matters have seemed out of your control lately, you'll easily regain your stride this week.

With the work week starting under a practical Virgo moon, it would be smart to have your "to do" list ready for action. On July 21st and 22nd, the Sun and Mercury make a harmonious trine to structure-building Saturn. You receive help in setting a long-term plan into motion, but this is just the early shaping of ideas.
Communications are more out-going and self-expressive and talking will be emphasized more than the listening. This is the time to come to a full stop if you are looking for a wedding date because Venus retrograde is a deal breaker for planned marriages. Venus rules over marriages and no one should tie the knot when the Goddess of Love is stuck in the past. This is a warning of a time when marriages, relationships, and money problems could get dramatic. Also, curb any desire to spend on impulse and instead consider investing spare cash in more profitable areas, such as savings, banks, and property.
Time to heed the call of adventure when the Sun and Mercury encourage you to learn from new friends and experiences. Travel, working abroad, and the chance to expand your reach could all appeal. When it comes to career progress, hold back and go with the flow for the coming weeks, as a job change or newly offered opportunity could lose its appeal.
You'll feel renewed once the Sun and Mercury edge into Leo on the 22nd. Family and home affairs come into focus as the Sun and Mercury ease into Leo on Wednesday, and you might be doing more jobs around the home, removing clutter, and entertaining family and friends.
By Thursday the wheels of your mind will be turning as you plan ahead for your next project or challenge. Even so, Venus rewinds from Saturday on, so don't commit to big money schemes or wedding plans until after it turns direct again on September 6th. You'll save yourself a few problems if you wait.
Midweek, both the life-giving Sun and flirtatious Mercury enter Leo. Add creativity and play to the top of your schedule for the next month, because there will be a get-to-work tone starting in the last half of August.

Make a point of not rushing into relationship decisions as Venus retrogrades. Take it slow and easy while biding your time! Remember that as Venus begins her retrograde cycle until early September, you are going through a value shift, and that includes where and how you spend your money, as well as which relationships belong in your life. Your entire value system is going through a re-visioning and renovating cycle. It begins in Virgo, which means another round of cleaning the clutter out of your closets and/or body (both physical and emotional). Then, the love and money planet moves backwards into Leo to make sure that your heart is engaged in your activities and relationships. Have some review conversations in all types of relationships to make sure you both still value the same things.
The moon moves into Scorpio for the weekend, adding an extra dimension of emotional intensity to everything you do. Projects that require deep focus are favored, but only for those projects or people that you genuinely want to give your attention. That's a nice way of saying that it will be difficult to do those things that you don't really want to do, or spend time with people you don't want to be around.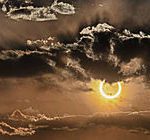 Mars challenges Uranus early on Saturday morning, and can be a very disruptive combination, as in earthquakes, accidents, arguments, and revolutions. Be extra careful out on the roads, especially when the bars are closing. The volatile energy generated by this pair could be unpredictable and/or disastrous.
Uranus follows suit on Sunday and holds this position until the day after Christmas. This gives you a five-month period to access your inner rebel. Uranus is the rogue planet and this retrograde time is when you "make your wrongs right." You can expect a general August slow down because with this latest retrograde, half the planets in the solar system are now retrograde and everything is at a standstill or moving backward. (Venus, Saturn, Uranus, Neptune, and Pluto)
Remember, I am here to help you along the way. Call 201-934-8986 to book your appointment. All pricing is on this website at Psychic Services. Please check that first before calling.