The New Moon is on Monday July 20th, at 29 degrees Cancer. The June New Moon at the Summer Solstice was at one degree Cancer. This is an extremely rare celestial event. When this occurs it usually means that the universe is offering you a second chance for whatever you missed or messed up the first time around.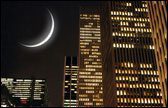 However, this second chance is different. It's not really a second chance Moon, and the reason is because of the heavy hand of Saturn in Capricorn opposing it. Also, the June Moon was embedded in an intense solar eclipse, which held some dark energy, making it unfavorable to make a new start in any area affected by Cancer; like home, family, nurturing, or women's issues.
Because this New Moon is opposed by responsible Saturn, One part of you wants to curl up and be nurtured and the other part is reviewing your responsibilities out in the world. Ideally, you will find the proper balance between the two.
When it's at its opposition, Saturn is at its biggest, strongest, and brightest because it's retrograding back, closer to the Earth. Unfortunately, this also brings the tests of Saturn in with a heavy hand; obstacles, challenges, frustrations, and hard work. The fears and pessimism that shadow Saturn makes this an unfavorable time to make a new start with the home, family, or related emotional issues.
This year represents an entry into a new decade, the transformational twenties. July's Cancer New Moon at the critical degree pf 29 degrees is a time to be patient, keep your feet on the ground  and focus on ascension, love, and upliftment, not the fear, which is always easier said that done.
The sacred Sabian Symbol for this new moon is "A Greek muse weighing newborn twins in golden scales."  Meditate on this symbol for personal meaning. Astrologer Dane Rudhyar suggests it is the intuitive weighing of options. "Golden" is usually a symbol of connecting to Great Spirit by whatever name you call it. Twins is often a symbol of balancing the feminine and masculine, and newborn suggests new projects or developments.
On a lighter note, the Sun leaves Cancer and moves into Leo on Wednesday, July 22nd bringing in a month that focuses on individuality and your children. This will give you time to relax, play and enjoy your family, and to really strut your stuff.
At the same time, talkative Mercury is making a challenge to assertive Mars and wounded healer Chiron in impatient Aries. Watch for verbal abuse in politics as the conventions gather, or angry words because the protests are still going on. The saving grace is that compassionate Neptune is making a harmonious trine aspect to the New Moon. This supports introspective activities and taping in to your empathic and intuitive side.
Wednesday is a friendly day as Mercury is in harmony with eclectic friendship planet Uranus. Explore innovative ideas and meet people who are not in your normal friendship range (or maybe you are the weirdo in their circle!). The Sun is entering Leo and the Moon is ending its 2 1/2 day run through Leo, so hearts will be open. Leo is the sign of a leader, so use this energy to seek out the limelight on shine it on YOU.

Accomplish items on your "to do" list on Thursday and Friday under a productive Virgo moon. This helps you feel good and relaxed about being social on Saturday when the Moon moves through harmony-seeking Libra.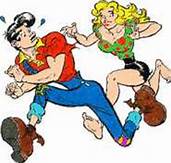 Sunday is another social day with some possible but minor emotional bumps, so let minor irritants roll off you like water off a ducks back. Then shake yourself off while leisurely laying out in the Sun to dry.