---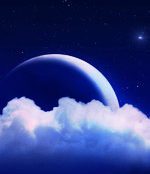 A mixed bag of tricks will keep you alert and hopping as this week opens. The moon is in Aries from the weekend, and works best with short bursts of energy. As the moon moves into productive Taurus during the day on Monday, Venus makes a challenging square to Neptune early in the morning. Venus wants to ease gracefully into her day, and Neptune doesn't want to wake up at all. The challenge is that Venus wants shared love — while Neptune just wants to love for love's sake, expecting nothing in return.
Tuesday is a much happier day with Venus trine Jupiter. Although trines are soft harmony, these two planets are as lucky as they get. If you need cooperation to accomplish big tasks, then Tuesday is the day to present your idea. It would also be a good idea to buy a lottery ticket. Keep in mind this is not a strong planetary aspect but it is a nice, lucky one — Remember, if you are going to win the lottery, you only need one ticket. Even though Venus squares Neptune at the same time, this is not one bit negative. Venus, Neptune, and Jupiter are open minded and bighearted but can also be without limits. This energy leads to over spending or wanting too much with too little. If you fall in love or want to purchase a big ticket item, be sure of what you're getting and/or that you can make the payments easily. Sometimes you get more than you bargained for, so check it all out before jumping into any commitment.
Wednesday continues this harmony but in a more grounded way as talkative Mercury makes a trine to practical Saturn. This is the third and last such trine for 2017, and will hopefully help to keep matters under control, especially with the worldwide government issues.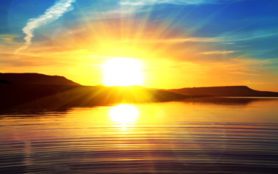 On Thursday the 20th, Mars moves into Leo until September 5th. Taking action to step into leadership is one positive part of this six week journey, which could include some new Leaders of State. Remember that the August total Solar Eclipse is in Leo at 29 degrees, and this fire element energy only gets stronger for the next several weeks, bringing us sudden and final endings. With the Sun at the tail end of its Cancer transit, squaring Uranus, we could have some fiery power shake-ups.
This can be difficult for forest fires, but it can help you to express more passion with your love or your work. Knock off early on Thursday if you are able because Uranus, making such a challenge, wants to be free. Do something different than business as usual on Thursday. As the Sun sets, it moves into fire and self-absorbed Leo.
The moon will be in Cancer for the weekend, supporting family, emotional nurturing, and sharing warm moments with people you care about. Invite some family or friends over for a summer bar-bar-q.
The New Moon arrives on Sunday the 23rd at one degree Leo. It is action packed because it is aligned with warrior Mars who just moved into Leo last Thursday. The increasing amount of fire element energy building up to next month's total Solar Eclipse in Leo begins with this New Moon. That can be excellent for fun, play, passion, and stepping into leadership. Also remember that this energy is self-centered. Yes – you feel it's time to light a fire and create some of your personal desires, but watch out for selfishness, conceit, vanity, and a me first attitude. If you're planning to begin something new, hurry up and begin, because Mercury enters his storm of retrograde as August opens. Oh yes, and leave your ego at the door. If you want to do things fast, work alone, but if you want to do thing well and thorough, work in a group as a team, where there is no room for any egos.