This promises to be a confusing week at best. There is a partial Lunar Eclipse on Tuesday, July 16th at25 degrees Capricorn. Venus is under attack and Mercury is still retrograde.  It's a day to draw the blinds, sit down and play some inspiring music. Meditate and focus to see if you get any prophetic hints about what is coming in early 2020. This full moon is located in the same area of Capricorn as the rare and major triple alignment of planets will be in January and early 2020. Think about how you are balancing your responsibilities and your nurturing needs. God of the underworld Pluto takes you to the very depths of your being to help you release anything that gets between you and the One Source of all that is.
Think of Archangel Michael using his sword to clear the path for you so that when you use your power, you are using it while directly connected to Creation's energy without clutter or mind worries getting in the way. This eclipse will have a strong effect on your career as well as businesses and corporations. Luckily, the shadow of this eclipse does not fall over the United States.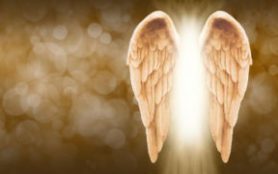 There are an abundance of planets in action signs now, and that is great for doing all that you need to accomplish. However, the air element is weak, so focus on communication and practice healthy speaking habits and be open to new ideas.
The Moon moves into friendly Aquarius on Wednesday and Thursday, so get out to participate with groups, friends and organizations. Things can become more complicated as Venus makes a difficult opposition to Saturn on Wednesday as well. Avoid taking any risks with relationships or finances because this energy can bring disappointment, jealousy and crisis.

On Thursday, relationship planet Venus is making harmony with spiritual Neptune. This supports you into tapping into relationships based on a spiritual connection. This energy is sensitive and beautiful and may introduce you to the perfect lover, or you could become involved in a selfless relationship by helping others less fortunate.
Caution! Remember that just because looks good does not mean that it's real. Several planets are still retrograde. Think clearly and strive to make good choices on Friday the 19th, because That's when Mercury moves out of Leo and  back into Cancer. The energy brings an emotional and defensive element to an already complicated situation.
The weekend has an emotional tone to it, as the Moon moves into psychic Pisces while Mercury retrograde is back in the sign of  Cancer. Communicate your emotions. It will be important to go to the more vulnerable side of your emotions on Saturday night.
Wake up early Sunday morning as Mercury retrograde aligns with the Sun. This is the halfway point in the retrograde cycle that started back on July 7th. It is time to start thinking and doing behind the scenes preparation for future projects but don't carve anything into stone just yet.