THIS WEEK'S UPDATE
Planetary Shifts of February2012
February is Heart Month and brings Inspired Magic
Its the month of Valentines Day
It's Time to Make a Choice

From the 8th February through mid-June, 2012 we can expect natural calamities, fire, aggression, higher crime rate, and major error of judgments in politics.
Europe, Japan, South East Asia could be the hotbed of some difficult economic and political situations. China and North Korea offer some kind of threats to the Western world. Could be financial.
To view all of my predictions thus far for 2012, join my subscription pages!

Neptune moves into Pisces on February 3rd ending a fourteen year cycle. Where were you in late 1998? Are you happy with the decisions you made at that time because they are up for review. This Neptune transit has not been around for 165 years (except for a short teaser last April to August 2011), and will be with us for the next 14 years. This combination will help you open to your intuition, spirituality, along with the portal to the Fifth Dimension energies. Of course, it will also burst any illusions you are holding onto. The truth comes out with romance, finances, responsibilities, and tells you if you're gong in the wrong direction. You can't become enlightened if you are living in illusions! Relationship planet Venus moves into Aries late on the 7th, then aligns with Uranus on the 9th. This presents an opportunity to meet new friends, explore new relationship opportunities, both business, friendship, and personal.
February 2012 begins with lots of talk. Concentrate on short, quick projects this week rather than trying to accomplish heavy, research projects. However, keep moving. On Friday the 3rd, Neptune moves into Pisces for the next 14 years. Make some time for meditation, a spiritual retreat, or go on a vision quest over the weekend. Neptune in Pisces initially has you feeling spaced out as if your world has dissolved. You may tend to sleep more than usual or you may just feel spacey all week. If so, allow yourself to dream in a new reality- know that you can dream your reality before manifesting it. Neptune in Pisces also helps you open to a new vision for your life, but this may drift in gradually and unfold rather than coming as a clear burst of insight. For now, understand that old paradigms of operating in this world will not work in the world anymore (or at least they are quickly fading away). Although you likely do not know what is coming in right now, you do know what doesn't fit anymore. Make room on Saturday to spend time with people who help you feel safe and nurtured. Sunday is a comfort-food and rest day. Superbowl?

STARGAZINGWeek of January 30thFebruary 5th, 2012
The Air Signs
Gemini, Libra, Aquarius
The Sun and Mercury encourage you to share your essential essence with the world, Air Signs. Be your natural self and spread your message everywhere. Your finances are in focus this week, but with Mars retrograde, be careful how much you borrow and watch your use of credit cards. Don't give money to a lost cause midweek. Neptune enters Pisces on Friday, encouraging you to see the source of your wealth as purely spiritual. This change brings a whole new vibration to your lifestyle and related issues. This means you'll have greater awareness when choosing whom to date, and you won't be so easily sucked into a sob story. As Pisces is a very plastic sign, make sure you think about what you want rather than what you don't. Keep everything positive by using affirmations. Mars is retrograde in Virgo, so you may have to put time and energy into resolving family matters or sorting out issues associated with property. If you're drowning in junk, this is the time to clear it out – every last bit. Venus opposes Mars midweek, so career success goes hand in hand with getting your house in order. The exciting news is that when Neptune moves, it will help you thrive in creative environments. You need goals focus on and to keep you grounded.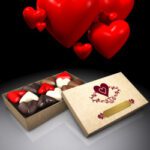 Your Love WeekAir Signs: Mercury gets in the middle of the spatting lovers, Venus and Mars, to spice up conversations this week. However, there's a thin line between cute and cutting that's understood by the heart, but sometimes not discernible by the mind. Letting your feelings guide you will serve you better now than trying to talk everything out. It's sweet that you're willing to play mother to the world and put everyone's happiness before your own. The protective Cancer Moon's presence places a lot of emotional weight on your shoulders. Sure, you gain recognition and satisfaction from helping others, but leave some time and energy to meet your own needs. Sharing equally, as you know, is the backbone of a balanced relationship. The secret to understanding relationships now is to think less and feel more. You must learn to respect the mysteries of love and know that all their secrets are not revealed in wordspay close attention to your innermost feelings, even if they don't make sense in the moment. The strong emotions you feel this weekend can't be organized in a logical way. But if you listen with your heart and soul, you'll learn to ride them like a surfer on a wave. The language of emotions is not always easy to understand, yet it tells us the most about love if we are willing to stop and truly listen. Then love can move in a little closer.
The Fire Signs
Aries, Leo, Sagittarius
Your perception of your relationship is due for change as Neptune moves out of Aquarius and into Pisces. Trying to understand your lover and make sense of your love life has been like walking through a hall of mirrors. Everything has been distorted much of the time. You're about to see things as they are and it could be a revelation. If your career progress just stalled, it could be due to Mars retrograde. You may have to rethink some of your more ambitious goals and the dates by which you wanted to reach them. Did you forget to check important details? The advice is don't rush. Take your time and do the job well. Meanwhile, the Sun and Mercury encourage conversation, humor, and doing crazy, heartwarming stuff. On Friday Neptune enters Pisces and you may yearn to live by the sea. Keep a cautious eye on your plumbing, as the energy of Pisces and the Water Dragon could cause some unwanted and surprising problems. Since 2012 opened, you fire signs are enjoying networking and making new friends as well as helping out in groups. The cosmos encourages you to join online forums and connect. Venus opposes Mars in Virgo, so mind that you aren't selling your soul to someone for little return. Neptune moving into Pisces on Friday turns you into a modern-day mystic. Your psychic abilities and intuition grow stronger. You'll also discover that imagination can create reality if you know how to use it. When the student is ready, the teacher appears.

Your Love WeekFire Signs: You can learn tons about love relationships this week if you keep your mind cool, clear and open, Fire Signs. Trial and error is the best way to learn now and don't be too hard on yourself if you make some mistakes along the way. Vulnerability only makes you more attractive to others, if you can remember to forgive yourself for being imperfect. Keeping relationships light and breezy may not be all that easy this week. Romance is in the air as amorous Venus in Pisces opposes her planetary partner Mars, in Virgo, on Wednesday. Partnership rules could require revising to better suit everyone's needs. If you're single and looking for the perfect companion, you may want to reassess your candidate pool. The evocative Cancer Moon can leave you in a delicate situation. While your honesty is to be admired, softening your message to save someone's feelings is highly recommended. You get more points for kindness now than for being right. The Moon in caring Cancer this weekend arouses your desire to be close and connected with someone special. It's sweet that you are in a romantic and seductive mood now, but being open makes you more vulnerable, especially when the Moon opposes probing Pluto on Saturday. Facing forbidden feelings isn't easy and trusting others can be difficult. Yet forgiving yourself for all of your sins can be your ticket to real intimacy. Hopefully, you earn the privilege of being treated with more compassion one day when you need it most. A quiet weekend gives you a chance to rest and reflect. The company of an undemanding individual or time spent alone can be restorative to your soul. Once you get past a tight spot on Saturday afternoon, the rest of your time can be spent in a fiery celebration of shared pleasure with someone you love.
The Water Signs
Cancer, Scorpio, Pisces
This is a big week for you, Water Signs. Neptune enters Pisces to stay for the next twenty-eight years. You're going to become a mega-focus, as all your attributes will become larger than life. Home and family life are in focus this week as well. You may be visiting family or having them to stay. The Sun and Mercury in Aquarius encourage you to think ahead about ways you can invest in your property and make it homier. Perhaps get the advice of a feng shui expert. As Neptune moves out of Aquarius and into Pisces, you'll become more creative as a way to express your deeper purpose and spiritual nature. Your love life becomes more mysterious than ever. Saturn is nearing the end of its stay in Libra, but isn't done there yet. You've been feeling less burdened and much happier in your home environment. You're doing better so far in 2012 and it shows. Venus opposes Mars, suggesting that a strong attraction could shake up your world and upset routines. It could be a blast from the past. As Neptune glides into Pisces it encourages you to enjoy exploring the world of dreams, spirits, and mysticism.

Your Love WeekWater Signs: Relationships may be tense this week as aggressive Mars in Virgo opposes affectionate Venus in Pisces. Playing victim or villain might become popular roles, yet they are bound to be less than fulfilling. There's room to be strong and soft with another person as well as with yourself, but it requires a widening of your perspective. Step out of the mental picture of a perfect partnership that keeps you from discovering more exciting options. Facing your fears with an open heart leads to a deeper well of desire, fueling your journey to a more fulfilling form of love. The Moon slips into Cancer on Friday night, warming the weekend with more than the usual dose of feelings. An intense encounter is possible on Saturday because of a lunar opposition to provocative Pluto. Hidden feelings of resentment and mistrust may surface unexpectedly, churning the waters of relationships. The emotionally charged Cancer Moon opposes the provocative planet Pluto on Saturday, stirring strong feelings that might spur some less-than-perfect behavior. However, pointing out mistakes is not necessarily helpful if feelings are raw and tender. Kindness flows more easily when you accept that there's more than one way to resolve issues. Don't be distracted from the love you feel by focusing on petty issues that don't really matter to your heart. There's room to be strong and soft with another person as well as with yourself, but it requires a widening of your perspective. Wake up and smell the roses, they are everywhere!
The Earth Signs
Taurus, Virgo, and Capricorn
The Taurus Moon on Monday means you can ask for what you want with a greater likelihood of getting it. Go for it even if you've been refused before. Venus opposes Mars, which can coincide with ego conflicts combined with a powerful desire to get what you want. Mars retrograde in Virgo could cause delays to your best-laid plans, Earth Signs. You may have to backtrack or tread water as life teaches you the meaning of patience. As Mars is now retrograde, you may have to backtrack and learn something you thought you'd mastered. Maybe there are new techniques and principles involved that you have to understand. Don't ignore this, as you'll benefit by going through it again. There could be conflict between you and your lover midweek, but nothing you can't resolve with humility and sensitivity. As Neptune enters Pisces use your imagination to enhance your love life in all ways. If you fall in love, you may get more than you bargained for. . Neptune in Pisces makes your imagination more vivid. Think about good things, and they will then appear in your life. Neptune's move to Pisces also suggests you'll be involved with spiritual and creative friends. Try to avoid obvious losers. Expect only the best! You may have to postpone a trip on the weekend. Perhaps the timing wasn't right.

Your Love Week-Earth Signs: Venus is swimming in the seas of limitless Pisces, where giving without measure is the highest form of love. On Wednesday she opposes cautious retrograde Mars in Virgo who calculates expenses down to the penny and lets petty matters spoil romantic moods. No one wins when the emotional accountants take over to analyze your every move; don't be the one who keeps score in relationships. Honesty tears down walls that keep love away, but your truth is best received when expressed with kindness. Be honest, kind and generous; love will find you when you least expect it. Keep your emotional antennae up this weekend with the sensitive Cancer Moon's presence. Sharing feelings is a must for building trustdon't be afraid to let your guard down. There is a risk, though, on Saturday, of going to extremes and pushing a relationship to its limit since everyone's nerves are on edge. Go easy Earth Signs!