---
The workweek begins under a feeling-oriented Cancer Moon. Cancer is associated with food, nutrition, and family, so do activities with that in mind Sunday afternoon through early Tuesday morning.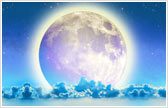 The Full Moon on January 31 is a trio- a lunar eclipse, a blue moon, and a super moon. Although Full Moons represent endings and closure, this one will be difficult to process because of the high emotional intensity in the air. Watch your emotions to see if you are more activated than normal.
Early risers in the Pacific North West and Hawaii get to see the total eclipse of the moon. Think back to last August 7th when we had another lunar eclipse in Aquarius, almost opposite this eclipse. Over this past six-month period, you've been pulled apart to gain perspective and make choices, so you can be re-integrated into a balanced whole.
Because this Full, Super Moon generates a super energy it's best to keep things low-key, go within, eat lightly to avoid gestural upsets, and perhaps sleep a little more than usual. Avoid any important activities at a Full Moon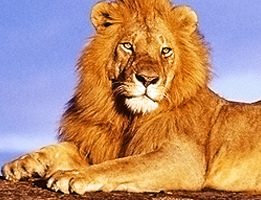 Leo asks you to open your heart and express your passions and creativity. This energy wants you to step into leadership in some area of your life.
Aquarius steps back to see the bigger picture and then holds up the higher ideal for all to see. Aquarius creates win-win environments and urges people to play nicely together for the greater good in spite of different philosophies (politics, religion, race, etc.). Also on the same day as this eclipse and going through February 17th, the communications planet Mercury travels through Aquarius. This is excellent energy for reaching out to meet new friends, explore new groups and organizations, or considering how you can bring your invention or new ideas to market. Because ambitious Mars recently moved into Sagittarius until the middle of March, you must assert your ambition to bring expansive ideas into reality.
If you were born on January 30, 31 or Feb 1st, and/or August 2nd, 3rd, or 4th this eclipse conjoins your native Sun indicating that this year of 2018 will have bring a turning point in your life. At the same time of the eclipse, mercury moves into Aquarius for the next several weeks. Expect your life to speed up and perhaps you will find that it's time to change your daily routine or status quo.
The week ends with the Sun in Aquarius and the Moon in Libra, as well as the Superbowl game.  Remember, the Eagle sits on top of the Patriotic Flag! This is the intro for the month of February, otherwise nicknamed the month of love. The harmony and romantic love possibilities are stronger that usual at this time.
(Contact Elizabeth Joyce for further astrology information concerning your Soul Mate love report and your changing life path.)