---
Everything is calm and quiet this week until Friday's New Moon when Venus squares Saturn. This is the first of four Venus/Saturn squares in 2017, which is twice the usual number of squares and indicates problems as well as a tough year for relationships and finances.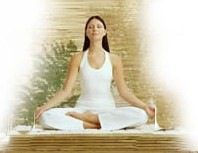 The energy becomes more positive this week, starting with an enthusiastic Sagittarius moon on Monday, Tuesday. Talkative Mercury harmonizes with dreamy Neptune on Monday, so share your higher vision and ideals. Better yet, write that novel or screenplay. There is an element of fantasy and exaggeration with this combo, so use discernment in what you hear as intentions may be bigger than follow through actions. The middle of the week is great for hard work and "nose to the grindstone" efforts. You can accomplish quite a lot now.
The New Moon in Aquarius is on Friday, January 27th, and brings us the Chinese New Year of the Rooster. It has some good news to bring to the table because it reminds us that since our nation was founded on the ideals of liberty and justice for all, these issues will be treated fairly and protected by the cosmos and the Divine.
The air and water elements are strong now, so consider how your intellect and emotions are working together-or not. You are so much more powerful when your ideas and emotions are working towards the same goal.

The next two weeks are a prime time for using liberty and justice to make a new start or take a different approach to something you've already begun. An Aquarius moon is excellent for exploring new groups, organizations and friendships if you are willing to be open, experiment, and not pre-judge the results. An interesting, but perhaps astrologically abstract, characteristic of this New Moon is that communications planet Mercury is aligned with deeply transforming Pluto in Capricorn. This is the same position as they were at Winter Solstice when Mercury turned retrograde. Look within to see if there is some connection in your life now to ideas that went on around December 20th, when this energy first arrived. Did you make a decision or have a realization then, but perhaps table it until after the Holidays? How do you feel about it now?
Some people are releasing beliefs or behaviors that no longer serve them. Others will take action on ideas that were put on hold at the holidays. Practice communicating with your inner authority guide and take responsibility for putting your ideas into action.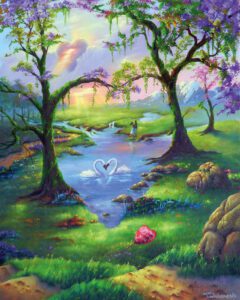 Later that same day Mars lends a helping hand to the troubles that the Venus/Pluto square brings. Mars moves out of weak Pisces into its own element, Aries, which is the best placement for Mars. Be sure to help yourself to a big serving of confidence and courage, as this energy will be in effect for the next six weeks.
Saturday is a happy day and also the beginning of the Chinese year of the Fire Rooster. This brings a time of drama and progressive action as well as strong-willed and flamboyant leaders. The last year of the Fire Rooster was in 1957. (The Suez Canal Crisis, Year of the Asian Flu, Sputnik was launched, USSR tests Nuclear explosion in our atmosphere, England explodes its first nuclear bomb, First electric typewriter went on sale, Buddy Holly recorded That'll Be The Day, Kirk Douglas (Spartacus) and Ingrid Bergman (Around The World In 80 Days) win Academy Awards, my first year on American Bandstand with Dick Clark, Dr. Martin Luther King forms the SCLC (Southern Christian Leadership Council) and McCarthy dies of alcoholism.) Have confidence in yourself but be sure to avoid vanity.
The week ends on a mental note when Mercury links up with Pluto on Sunday, January 29th, for the only time in 2017. This conjunction is known for bringing up some deep issues, and what could be deeper than outer space? (January 29th is the launch date for the BepiColombo, a Euro Japanese spacecraft whose mission is, coincidently, to explore our planet Mercury.
This alignment is also good for deep, structured thinking and research. You can communicate in a powerful way, but please avoid obsessive-compulsive thinking as well as inflexible people.