Weekly Astrology Report
-click here for the YouTube message
This is a holiday weekend, celebrating the life and work of Dr. Martin Luther King, and we are getting ready for the Superbowl on February 1st.

There are three cosmic events lining up this week: an unusual conjunction, a special New Moon in Aquarius, and the first Mercury retrograde cycle of 2015.
Monday has Mars aligning with Neptune, and Venus opposing Jupiter. You can put your ambition into your higher vision now, but don't overload yourself. Neptune enlightens us to realize that nothing is real, and all is an illusion of the mind. We begin to realize that much of our life is being conducted in virtual reality. With the birth of the internet, we can order anything on line from groceries, to diplomas, to funeral flowers, which I just sent to a dear friend who just passed. When Neptune conjoins Mars, this casts a shadow into the lower levels – lack of confidence, and a tendency towards addictions. Eating some dark leafy greens can help combat this by pumping up your Mars energy. Also – you may feel a desire to "do good" over the next few weeks.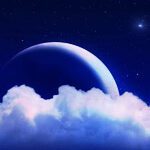 The New (Super) Moon on Tuesday the 20th is at the very beginning of the sign Aquarius at 1 degree Aquarius is a double indicator of new beginnings. Aquarius is associated with friends, groups, organizations, computers, internet, innovation and inventions. Projects and relationships that require endurance are supported, but avoid being inflexible and hard-headed. The Aquairian early degree and typical coolness makes this a perfect time to bring innovative ideas to any group situation. The State of the Union speech by Obama that evening may address such issues.
The karmic South Node is now aligned with freedom-loving Uranus. This energy has been building up for several months (think Ferguson, MO and NYC). Since Uranus is in harmony and balance with the sign Aquarius, this new moon helps you detach from that which has already ended, so you can open your mind to a larger focus and higher ideals. Meet new people and think outside and beyond your lifestyle. It is a bigger world of possibilities than you thought!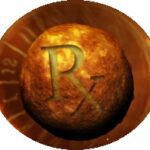 On Wednesday, Mercury turns retrograde for the first time in 2015, until Feb. 11th. Keep an eye on your finances, luggage, and appointment book. Keep your sense of humor as you re-think your focus and priorities. Take a step back and look into your personal rear-view mirror. After you review what's going on in your life, you may need to begin to figure out how you can make things better. Remain flexible, allow extra time for travel, and try to avoid signing any contracts.
Because Aquarius rules the airwaves, social media, and communications, this could bring us reception problems, delayed flights, and cancelled business meetings and plans. Mercury retrograde time are best handled when you think "re." Reboot, retreat, refinish, repeat, reconfirm, readjust. Coincidences may become more frequent and your intuition, dreams, can be stronger at this time.
The moon is in Pisces on Thursday and Friday, helping you to relax. Curl up with someone in your comfort zone and watch a movie, listen to music, share, or just be. The tone changes on Saturday when the moon moves into physical Aries. Exercise, dance, or do something that makes your body move to release that spare energy.