Weekly Astrology Report
-click here for the YouTube message
The boundaries that we rely on, are used to, and value may get a little blurry this week, as Venus changes signs again, moving out of Aquarius and into Pisces until February 20th. This movement causes Venus to meet up with Neptune, along with an unusual merger between the Sun and Mercury. Watch out now! Neptune is the planet of illusions, among other things, and this entire combination promises to have a surprise in store. After Tuesday, the 27th, you can expect a dreamy but possibly unrealistic love vibration to appear that will last approximately four weeks.
During this time you could be emptying your wallet for a good cause, or falling in love with a fantasy, along with some lies and deceit. This energy is a very romantic and visionary combination. It is great to take time to enjoy a fantasy imagination world, but do not get lost in the illusion. As you walk through all the excitement remember that it's only temporary.
Friday brings the midpoint of the Mercury Retrograde cycle, and brings it into an inferior conjunction with the Sun. At this time Mercury will be closer to the Earth than it is to the Sun. While Astronomy is the study of celestial movements and positions, Astrology is the study of the energetic effects the celestial movements have on the Earth plane. This first of six meetings in 2015 will focus on the life force energy in different areas of commerce, travel, and all types of communication – from the internet, to TV, newspapers, social media, along with e-mail and phone messages.
Friday's energy is in Aquarius, so you can expect to review and repeat something you thought was complete. Because inferior conjunctions often are accompanied with solar flares, that stir up geomagnetic energy, this is a week when backing up everything is mandatory, including meeting dates and travel reservations.
The second half of Mercury retrograde is when you begin to formulate some new ideas and plans for the future. It's OK to outline and begin new projects, especially behind the scenes projects, but allow flexibility for your plans to shift later, once Mercury moves forward on February 11th.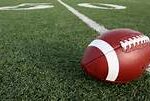 On Sunday, February 1st there is a dangerous combination, which makes it harder to tell which side the "good guys" are on. This could affect the outcome of the year's Superbowl. The referees could be forced to make an uncomfortable decision regarding the ball. By the way, no one altered the ball at the playoff game and it's sad that the accusations, based on revenge and jealousy, have gone this far. It's just a Neptunian illusion. Why does someone have to try to ruin a good thing? Remember the word alleged. It never happened, but the false accusations have certainly put a negative spin on the upcoming game, which promises to have delays, stalls, and hurdles throughout the playing time.
The Moon in Cancer on the weekend has you wanting to spend time at home, or breaking bread with loved ones, perhaps while watching the Superbowl.
In February

February is heart month – time to watch your heart, your health, and show your love on Valentine's Day.
Venus and Mars, the relationship and ambition planets, are moving into alignment. That helps you re-vision your love and money needs, and then begins a new cycle. Mercury is still retrograde until the 11th.