On Monday, Jan. 13th, the Sun approaches the Saturn/Pluto conjunction that occurred on Sunday, deepening the tension to any serious issues of the moment.  Later that afternoon, relationship planet Venus moves out of Aquarius into gentle Pisces until February 7th where it will feel natural to be more compassionate than usual. This is great for romance and spirituality, but illusions and fantasies are also a possibility. Don't misjudge your tolerance with alcohol and medication.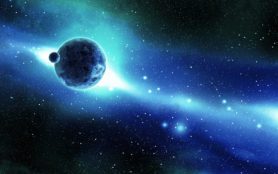 Wednesday is the best day of the week because the Sun and Moon are in balance and harmony in Capricorn and Virgo.
Thursday things are social under a Libra moon. Idea planet Mercury moves into inventive Aquarius from January 16th to February 3rd. The mind is super-sensitive with Mercury in Aquarius and thoughts are moving through you quickly and communications between brilliant to off center as well as bizarre. This is great for sharing your ideas and opening up to new groups, friends, and organizations. Deep emotions are present over the weekend under a secretive and private Scorpio moon.