---

Valentine week starts off with a bang and ends with a loving hug. Monday, February 8th brings us the New Moon in Aquarius as well as the Chinese New Year, the Year of the Fire Monkey. According to Chinese Astrology, monkey years are chock full of energetic activity. Monkeys play lots of tricks, so expect the unexpected.
It supports new friends, reconnecting with old friends, and trying out new groups or organizations, be they for work, hobbies, spiritual growth, or your personal philosophy. It may be that the universe has some new information for you if you are willing to take time to tap into your higher, spiritual resources. Create a meditation practice for yourself.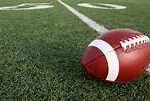 Super-bowl Sunday morning brings an interesting and odd combination of energies. It is the private, dark of the moon before Mondays New Moon, yet the moon is in friendly Aquarius and wants to get out into social environments. The life-giving sun makes a challenge to aggressive Mars early, suggesting that you will either wake up early and not be able to get back to sleep, or have those restless, pull the covers off the bed, dreams. The moon in Aquarius suggests expect the unexpected which could lead to trick plays in the Super Bowl or a win by the underdog. Then just around sunrise, Venus makes a calming harmony with Mars, a great combination for relationships. Sunday combines leave me alone with I want to share in an intimate way with I need to get out of the house and be around people with I want to go to my monks cave to meditate. As you can imagine, there is no simple, right answer for the start of this week.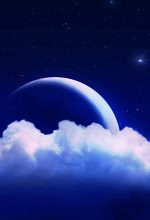 The New Moon in Aquarius on Monday the 8th asks you to go beyond your normal boundaries and activities. This new moon also receives a challenge from ambitious Mars. Pay attention to any self-defeating, hidden beliefs and behaviors because this moon can help you set yourself free of old patterns. This New Moon also gives you a preview of energies coming mid-April through June when you will realign your life to be certain that your philosophical goals are working with the actions you take. If you see that what you say is not aligned with what you do, start to make changes now so that they are not so dramatic come April. Mainly, get out and try something new!
Then the moon moves into Pisces on the 9th, Mardi Gras, Fat Tuesday, and Pisces is associated with spirits, be they alcoholic or metaphysical in nature. Sensual Venus makes harmony with do-it-big Jupiter so be careful of overindulgence. It also begins the Chinese New Year, adding to the celebratory tone.
Then its Ash Wednesday already. Friday is a physically active day for people who want to start Valentines Day a little early. Do something to get your blood circulating with your partner like walking on the beach or dancing.
On Saturday, the 13th, communications planet Mercury moves into Aquarius. This signals the coming out of the shadow from Januarys retrograde cycle. It will be easier to get projects moving in the days ahead, as well as pick up on those neglected New Years Resolutions.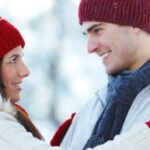 Valentines Day is Sunday, the 14th and you must pay attention because the head and heart are not always on the same page. Luckily, the moon is in sensual pleasure-loving Taurus all day, and there is emotional harmony in the morning through mid-afternoon. Taurus suggests its best to stay traditional with gifts of chocolates, flowers, and perhaps a bit of jewelry to warm the heart of your lover. Enjoy a wonderful, loving week.