Week of Feb. 16th – Your Weekly Astrology Report
The combination of an unusual New Moon and Chinese New Year makes this a firecracker of a week! The action begins on Wednesday, with the second Aquarian New Moon of the year, which is also a larger-than-life Super Moon. This Super Moon creates two special effects. One is that this moon will appear larger than usual. Second, this could be more dangerous, especially in concern with weather conditions. (think Boston, MA) The gravitational forces of this Super Moon is increased by fifty percent, which leads to high tides, increased amounts of flooding, and strong precipitation.
At the same time, the Sun says farewell to Aquarius and moves into watery Pisces. Then, Thursday, February 19th brings in the Chinese New year of 2015 — the year of the Wood Sheep. The Sheep represents the Lucky Number 8 in the Chinese Zodiac and brings in a stabilizing element. This rare combination brings us a year of peace and prosperity. This may be a time when whatever you feel you have lost from 2008 to present, will be returned to you, in hearts and spades.
Venus and Mars conjoin in Aries on Friday, and their short but fiery meetup is the first of three in 2015. Venus represents love, and Mars, war. If you're someone who likes it "hot" this week is guaranteed to be your cup of tea.
The New Moon in Aquarius is an excellent time to get back into circulation to meet and/or reconnect with friends and groups. But the biggest news this week is that the relationship planets are alignment on Feb. 21st. Whether you are interested in your love life, your finances, your ambition, or all of the above, this coming weekend has the physical, forceful Aries energy of new beginnings and new starts.
Know that there are going to be a variety of adjustments going on this year in all these areas of life, depending on where Aries is in your chart, due to the coming Spring Equinox eclipse, Venus going retrograde and more.
Travel is indicated just after the New Moon in Aquarius arrives, February 18th, or at least making vacation plans. This Moon is very unusual in that it falls at 29 degrees 59 minutes Pisces, just one tiny minute from Aries. This puts this New Moon on the cusp, and will bring energy to those two points in your birth chart, wherever they focus.
If you have a writing project to start, a thesis to finish, a screenplay to refine, or a script to memorize, this would be the right time to begin, specifically, just after the New Moon appears on February 18th. This will be the second of six super moons, which means this New Moon will land closer to earth than normal, and that seems to allow the Super Moon to have a greater effect on all of us.
Saturn will be in strong, hard angle to this New Moon, suggesting the projects you will be working on will demand focus and stamina from you. Knowing this, you will need to pace yourself. Get enough sleep and make an extra effort to eat right. Your body cannot run on fumes – it needs nutrition. Neptune falls very close to this New Moon, practically ensuring that heaping doses of creativity will be possible, all coming from within you. It is best to avoid alcohol and drugs at this time because it will create a double-whammy effect on your body.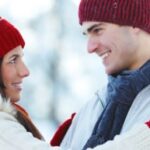 Heads up – you will need to be adaptable as all types of relationships change on you. Both Venus and Mars will be together, bringing a rare circumstance that is always associated with igniting the spark of new love. If you are single and dating, these two cosmic lovers can move mountains to make love happen. You have to cooperate by being willing to be out and about, and by giving those you meet a fair chance to get close to your heart. Having too many qualifiers or expectations for the "perfect mate" will work against you. When you don't know who is best for you – always let Cupid decide!
This energy makes it an ideal time to start work in earnest on a creative project. Neptune protects you in its role and as patron planet of the arts, and this energy will help you develop quite original ideas, whether you work in music, art, film or photography, dance, design, or any of the visual arts. Indeed, this New Moon will encourage you to elevate your artistry to an entirely new level.
Circle in red the weekend of February 21-22, when Venus conjuncts Mars in the evening sky. This is one rare, sexy, glamorous aspect! Be sure to do something special over this weekend, for it has the potential to be a "10", and promises to be very memorable for romance. Both Venus and Mars will be in the fire sign of Aries. How about choosing a cozy bed and breakfast inn in a snowy landscape, one that offers a beautiful fireplace in your room, where the peacefulness and beauty of the countryside will inspire each of you to concentrate on your partner completely. The finest gift you can give anyone in this world is your full attention.
If you are attached or married, you will enjoy February 21-22 as well. After all, you and your partner are still sweethearts, with or without a legal paper. If you hope for a baby, this weekend could bring success in conception.
Anticipate a five-star weekend, far better than Valentine's Day. Also, get out and move your body in the next three weeks. Time to exercise! Aries rules blood circulation, so it is time to recharge both your love and money focus!
This week holds days that are as rare as diamonds, worthy of five stars, so open your arms and your heart to see what the world has for you.