The Monthly 2013 Predictions are posted at the first of the month. You must join our monthly subscription pages to read them. The magazine, "Psychic Visions Plus," posts monthly predictions, your monthly Angel Guides, monthly Tarot for each Astrology sign as well as a monthly astrology forecast.
STARGAZING – YOUR WEEKLY UPDATE
Week of Feb. 11th – Feb. 17th, 2013
February 10's New Moon in Aquarius directs you toward your favorite cause, so roll up your sleeves, tackle this project, and don't worry if you fall short of your plans, you'll still be further along than you were before. It's always rewarding inwardly to do charity work or help others.
A date at your home can bring delight at the start of the week. Also, talking about your home-life and family history will strengthen love. Passion may get out of control mid-week (is that a bad thing?).
Break out of old habits on Valentine's Day when the Moon in pioneering Aries rewards people who take risks. Fast-paced and innovative experiences can make this a memorable time. But the tempo slows for the weekend with a lunar shift into sensual Taurus that is made for stopping and smelling the roses. Enjoy some earthly delights to open hearts and make relationships more comfortable.
Challenges brew on February 15th and 16th, when Mars, Pluto, and Saturn get together to make your life difficult. Determination and perseverance will pay off, though, so remain strong and hold your ground!
On February 18th, when the Sun moves into Pisces, a hint of dreamy romance may nudge its way into your life. You'll also develop a newfound sensitivity that could lead to helping those in need. That same day, Saturn turns retrograde, signaling that certain projects will have to slow down so you can go back over them with a fine-toothed comb.
Getting physical brings out your lusty side on Friday and Saturday. A misunderstanding with your partner is likely on Sunday night.
Why not delve more clearly into your heart's desires with a 2013 Reading? Straight to the point, Elizabeth gives you everything you need to take advantage of the sheer power of the last transits of 2012 and the opening of 2013.
HAPPY VALENTINE'S DAY
WILL YOU BE MINE?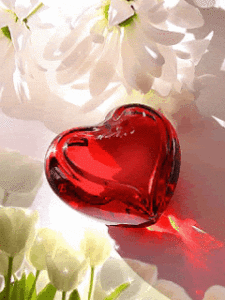 The Air Signs
Gemini, Libra, Aquarius
Tension may erupt at work on Monday. Rely on your diplomacy when interacting with colleagues. You may be irritated by your employer's behavior. Remember to treat this person with respect. He or she signs your paycheck. The timing will be right on Tuesday to start a particular project. Get ready to go ahead with your plans! Make yourself happy. Find time to do an activity that you truly enjoy. Pursue your goals with gusto when the Moon sextiles the Sun in Aquarius on Thursday. Just know that you'll have the right stuff to succeed! Positive thinking will flood your mind. You'll look at the world through optimistic eyes. A partner will be in an affectionate mood when the Moon sextiles your ruler Venus on Thursday. If you're single, it's a great time to ask someone special on a date. You may have a date with destiny on Friday. A fated experience will turn your life in a different direction. A friend may ask you to go to a party on Saturday. Consider saying yes. It's good to mingle with others this weekend. Emotions will guide your actions this weekend. Take the high road on Saturday evening. Don't let anyone talk you into questionable activities. A minor health issue could flare up on Sunday morning. It might be time to schedule a checkup with the doctor. You'll wear your heart on your sleeve when the Moon enters Gemini on Sunday afternoon.

Your Love Week—Air Signs: Tackling a tough task like a difficult conversation that you've been avoiding, works well on Tuesday. You are sharp enough to make your points directly, clearly and kindly. Privacy could be a must on the weekend when you need a break from others to settle down for a bit. The steadfast Taurus Moon this weekend can slow you down with a stubborn companion. The harder you push, the more he or she is likely to resist. Gentle and indirect persuasion will work better. Being comfortable with yourself is the best way to appeal to other people. The easygoing Taurus Moon signals that simplicity and self-acceptance are your greatest assets. You don't have to be super-smart, emotionally cool, or on the cutting edge to fulfill your relationship needs. Being honest and uncomplicated in your approach to romance acts like a powerful magnet, pulling someone special into your orbit. The energy changes drastically on Sunday afternoon, though, when the Moon moves into Gemini. A little flirtatious behavior is fine as long as no one's feelings get hurt. On the plus side, this pattern can attract a sensual person whose calm and easygoing manner puts you immediately at ease and creates the trust and comfort you need to get closer mentally and emotionally.
The Fire Signs
Aries, Leo, Sagittarius
Dare to dream big dreams when the Moon conjuncts Mars on Monday. Don't forget that you have the potential to achieve great things! Rejuvenate your lifestyle. It's time to be all that you can be! A family member may knock on your door when the Moon squares Jupiter on Tuesday. Your relative may ask to become a permanent houseguest! Your vitality will get a boost on Tuesday as well. Capitalize on your added pep and go for a long walk. You may have the chance to relocate to a new area. Consider the pros and cons before packing your bags. You'll be eager for excitement on Wednesday. Be cautious if you do anything risky. A cherished wish will finally come true on Thursday. Congratulate yourself for never losing hope in the matter. Call some friends and invite them over for a party on Thursday. You'll be in the mood to have fun! A new friend may enter your life. This person will jazz things up. Your spiritual side will emerge on Saturday. You might decide to go on a spiritual retreat this weekend. Don't hurry through a task on Sunday. If you cut corners, you'll regret it later. Search for serenity on Sunday evening. It's OK to toss aside your worries once in a while.

Your Love Week—Fire Signs: A tender touch could be your key to relationship happiness this week. Passionate Mars is in sensitive Pisces where the force of every action is multiplied. Be aware of the possibility of coming on too strong for an insecure individual. Instead of bluntly expressing your opinions, try tempering your language and softening your words. Excitement arrives midweek when the emotional Moon enters Aries impetuous sign on Tuesday and provokes you to take some personal risks. Discontent with your current situation could drive you to step out of the shadows and boldly express your needs. Obviously, taking the initiative in relationships opens you up for rejection; but if you want love now, you may have to toughen up and fight for it. There's no need to apologize for following your heart. People need reassurance this weekend, making comfort more appealing than excitement. Revealing your vulnerability first demonstrates your good intentions. It's easy to get lazy this weekend, Fire Signs. The emotional Moon is in stubborn Taurus, which could cut into your creativity. But if you use your imagination, you can find ways for some adult play without stressing too much. A casual date in a comfy location could be more romantic now than a fancy candlelight dinner. Sweet tenderness and sincere attention will do more for establishing a new connection or deepening an old one than going to the fuss to put on a big show.
The Water Signs
Cancer, Scorpio, Pisces
You may experience fuzzy thinking, Water Signs, when the Moon in Pisces conjuncts Mercury on Monday. Don't make any important decisions until your brain clears. A flash of insight will come your way on Monday. Use your newfound wisdom to resolve a perplexing problem. You'll have a very prophetic dream when Mercury sextiles Pluto on Tuesday. Write down your nighttime reveries for future reference. You may decide to revamp your image on Tuesday. Buy an outfit that flatters your body type. You may be prone to impulsive behavior on Wednesday. Think a certain matter through before taking any action. Try to take it easy. It isn't wise to sweat the small stuff. A friend may give you a hot stock tip on Thursday. Consider following this person's financial advice. Pamper yourself on Thursday afternoon. Get a massage, soak in a warm tub, or eat some ice cream. Self-doubt will finally vanish on Friday. You'll have the confidence to overcome a challenge. You'll dig in your heels regarding a certain issue on Saturday. Compromise won't be an option in this particular matter! A lover may ask you to make a commitment when Mars trines Saturn on Saturday. If you're single, you may connect with a trustworthy new partner! An ex may contact you on Sunday. Don't lose your cool when dealing with this person!

Your Love Week—Water Signs: You have the perfect balance of passion and self-control this week, Water Signs, making you nearly impossible to resist. Practicing patience and persistence is the best way to take your current partnership to a higher level of intimacy. Or if you're single, you should get out and mingle; your sexy magnetism can draw in an intriguing person who wants pleasure as much as you. A casual conversation may produce a mutual understanding that strengthens a relationship. Speak truthfully about what's on your mind and you could be pleasantly surprised by the response. If you're single and looking, don't be shy about talking with people because discussing the simplest things might get some emotional sparks flying. Just be yourself and the sincerity of your words will melt someone's heart. Finishing your obligations on Friday frees you up for more fun ahead. Teaming up with friends or actively participating in an organization should liven up your social life this weekend. Group outings can be complicated, but it looks like you may be more comfortable hanging around with several people now than going one-on-one. You might meet someone new while working for a cause or you could have more fun with your partner when you share a common purpose The Moon is traveling through sensual Taurus on Saturday, adding another layer of attraction to your personality.
The Earth Signs
Taurus, Virgo, and Capricorn
The urge to splurge will be overwhelming on Monday. Hold on to your wallet when you go shopping! Reconciliation with a former foe is possible as  well. This person wants to make amends. Your sense of personal power will rise to new heights when Mercury sextiles Pluto on Tuesday. No one will be allowed to intimidate you! Listen closely to what a co-worker has to say. This person has information that might help your career. Try to banish negative people from your life this week. Associate with folks who have your best interests at heart. A loved one will reveal a secret on Wednesday. Once the facts are known, you'll be stunned. Pat yourself on the back on Thursday. You deserve to be congratulated for the kindness you show to others! Your aura will radiate with a special glow when the Moon in Taurus sextiles Neptune on Friday. You'll make a favorable impression on everyone you meet. Look at the big picture regarding a certain matter. Don't get bogged down in the petty details. Concentrate on the needs of others this weekend. Determination should be your middle name when Mars trines Saturn on Saturday. Don't quit until you reach the finish line. Household chores will require your attention on Sunday. Making a dent in the laundry will take more time than you think! A loved one may ask for your assistance on Sunday evening.

Your Love Week—Earth Signs: Make way for pleasure this weekend thanks to the sweet and sensual Taurus Moon. If you have any work that needs to be done, plan in advance so that you can finish it as quickly and efficiently as possible. You need all the time you can get now to show off the sexy and desirable person that you are. Get back to the basics by being straightforward and keeping the focus on fun without worrying too much about tomorrow. Feed your senses and your loved ones this weekend with the evocative Moon in Taurus from early Friday morning to Sunday afternoon. Indulging in the delicious delights of food, music and massage can make you purr like a kitten that everyone will want to pet. Cooking a special meal for the object of your affection is much more romantic than going out to a fancy restaurant. Plan ahead to make it an easy no-stress event that's all about sharing the joy of giving and receiving. You may be surprisingly comfortable in an unfamiliar setting this weekend as well. The cozy Taurus Moon enables you to feel at home with people from different cultures and in unusual settings. Your ability to relax in these strange situations makes you a reassuring companion. Accepting different ways of operating and reacting displays a healthy tolerance that is attractive to others and allows you to let down your guard. Opening your mind gives you a chance of finding true bliss. Have a wonderful time and enjoy!