Mercury ended his retrograde cycle on February 3rd, so all the planets are now moving forward. This week is a week bursting with confidence, fearlessness, and the ability to move toward individual goals while shaking off the confines of group thinking. There is still some sluggishness and dealing with old stuff while Mercury and Venus are leaving their post-retrograde shadow period, but everything is at gradually moving into new territory.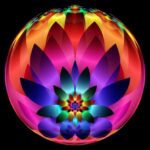 Relationship planet Venus and ambitious Mars are both in serious Capricorn now. This helps you develop a solid foundation to build on in the future if you are willing to do those boring nuts and bolts activities. This helps you prepare for that which is coming as the pace picks up this spring. Now the time is an ideal moment to muster up your inner courage and go after any dreams you wish to achieve. Allow you highest level of self-expression and positive action to flow without worrying about the judgments of others. There is only one person who can postpone or cancel your plans or desires, and thats you.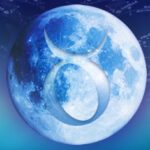 A Taurus Moon through Tuesday helps you get tangible things accomplished. Be sure to allow extra time for yourself on Tuesday morning because assertive Mars makes harmony to freedom-loving Uranus. Although its a good time to assert innovative ideas, they will take time to develop since we are still in the exiting shadow of the recent Venus and Mercury retrograde cycles.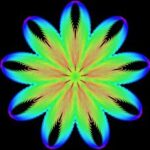 Stand up to oppressive forces and face any push-backs head on. With the Moon and Mars trining Uranus and Venus in Capricorn, this energy will help us liberate fear and stagnation so we can concentrate and move along with our ambitions. Authentic action could now bring surprising results. Overcome inner resistance and go into action, it will be worth it.
Be forewarned though; petty people will not be pleased with those who break away from the herd, due to the Moons square of the Sun and Saturn in the collective energy of Aquarius.
Before Mercury leaves Capricorn, it connects with Pluto on Friday, February 11th. Stand your ground because Mercurys conjunction with Pluto will fill you with determination and force. Beware of doom and gloom at this time and remember that thinking is a tool for insight into reality, not reality itself. Avoid forcing your ideas onto others, or allowing them to do that to you

The Moon is in its quiet void-of-course phase late Friday before moving into home-loving Cancer for the weekend. This energy is a bit lazy, preferring to dreamily lounge around the house and cooking a delicious meal instead of doing chores or busy work.
Contractual agreements are not recommended until Mercury enters Aquarius on Monday, February 14th.