---

The lead story this week is the first Full Moon Lunar Eclipse of 2017. There are two eclipses this month. The lunar eclipse on the 10th is the first of a series in Leo and Aquarius, with these signs not having been around in eclipses since 2009. This sets up the energy to prepare you for the powerful total solar eclipse over the USA coming in August.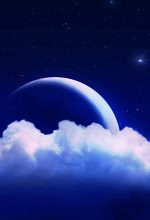 This weeks eclipse is sandwiched between a sign change for Mercury and a lucky Sun/Jupiter meet-up. Lunar eclipses tend to be emotional and this one lands very close to assertive warrior Mars in Donald Trumps natal chart. Well have to see whats on his agenda this week.
The higher vibration of Leo is to open hearts and the higher vibration of Aquarius is to create win-win environments to bring higher ideals into the world. Of course, we all have to choose where well operate in the polarity of the high or low vibration of each sign.
On Sunday, Feb. 5th, expansive Jupiter turned retrograde. It is sometimes hard to tell what to expect when the outer planets turning retrograde since they spend so much time going backwards-in this case until the Full Moon in Sagittarius on June 9. Between now and June, review and research what big ideas you want to bring into your world, because Jupiter can bring it all to you in a big way.
Jupiter rules your belief system, so look at where you get in your own way through limiting thoughts or words. Jupiter will help you manifest and expand your goals and desires, but you must be willing to take a leap of faith without expecting a guarantee. The moon is in Gemini on Sunday and Monday, so it is a good time to share your thoughts with others. Just know that some big ideas are just talk and others have real possibilities of coming into existence. As time goes by, you will figure out what is real and what is just talk.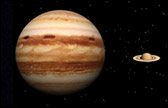 Beginning on Tuesday, Mercury moves into scientific Aquarius until the 25th. This will bring a change of style with communication as Mercury leaves Capricorn for the nice, crisp, clear skies of Aquarius. Under this new influence, communication will be seasoned with quirky and unusual thinking patterns that should inspire lots of interesting news stories over the next three weeks. Meet new friends, explore new groups and associations, while improving your technology skills. Create a new invention or app for computer devices.
Moon in Cancer on Tuesday and Wednesday is good for family meals, nurturing, and working on home improvement projects. Spend time with those who are closest to you emotionally.
Thursday continues with homey, friendly energies, but the energies are preparing for a lunar eclipse on Friday.
The lunar eclipse on the 10th is the first of a series of Leo-Aquarius eclipses, since 2009. Leo asks you to open your heart, be creative, and step into leadership. Negatively, it can be arrogant royalty. Although every Full Moon is a stop sign in the lunar month and signals a time for things to come to a conclusion as well as projects get finished up, this Leo Full Moon is especially fortunate because both the Sun and Moon are blessed by compatible influences from lucky Jupiter.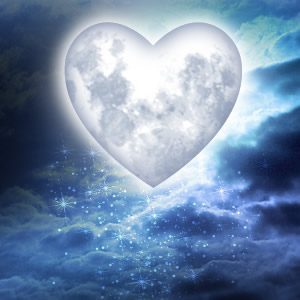 Aquarian energy brings forth higher ideals that serve the mass consciousness using win-win opportunities. Negatively, they can detach from their heart and smile like nothing is wrong – while the rest of their spirit is drifting off to anyplace but the present. Be aware that lunar eclipses will bring emotions up to the surface, and this one aligns with a challenging Grand Cross pattern in Aries, Libra, Cancer and Capricorn. This grand cross is action-oriented and pulls you apart to put you back together in a better way. That includes helping you to realign your relationships, open up to new social circles, and renovating the core foundation of your life. So if you are feeling a little bit raw, energetically speaking, you are in the right place!
As lucky as all this energy may be, a Lunar Eclipse is still a time when emotional energy is at its highest point, and could be volatile in a fire sign. For this reason, its best not to schedule an elective surgery or any major or life-changing events and/or decisions until next week.
Saturday is a softer day with the moon moving into efficient Virgo and a happy planetary aspect between the life-giving Sun and generous Jupiter. Enjoy the productive energy.