February closes out with its days  overflowing with productivity, warm hearted friendships, and romance.  March has a lot of astrological zingers coming up, making it a busy, jam-packed month. Enjoy these few days of calm and harmony while you can.
March may be complicated by shifting energies. Saturn moves into Pisces at the Virgo Full Moon on March 7th and continues into 2025. Think back to roughly 1994-96, the last time Saturn moved through Pisces, to see how you restructure your life and put energy into your higher vision
Monday through Thursday are excellent days for getting things done, especially if you are working with a team. Monday promotes dynamic engagement, while Tuesday boosts work requiring focus and intellectual elbow grease.
Wednesday you could take on more than you can handle, leading you to exhaustion. Instead of socializing after work, go home, relax recharge your batteries, and hit the sack early.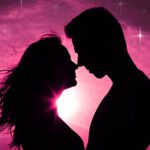 Thursday March 8th is one of the  best of the year for everyone. Get out and enjoy the exhilaration of friendship and romance. If single, approach dates with a spirit of fun and laughter. Avoid any awkward sentimentality, especially if it's a first date. If you are single, trust your natural instincts because your choices will be spot-on when choosing a new partner.
Better put off critiques, pitches,  and delicate negotiations on Friday , because clashes are possible. Best to wait until next week.
Saturday's energy is bursting with love and excitement. Plan a daytime date so you can connect with more chivalry manner.
This energy continues into Sunday, making it a great day foe exercise, getting into shape, and enjoying your favorite sport. By nighttime, you may want to turn in early to rest and recover from the week's active and enthusiastic energies.