With the Sun in "I want to hit the snooze button and sleep a little longer" Pisces and the Moon in "get out of bed and get moving" Aries, perhaps some bargain shopping on President's Day is just the thing. Also, a combination of a little extra dreamtime and light exercise will help get your juices going. With not much happening in the cosmos, it's a good week to take a breather.
Adding to the dreamy Pisces energy is love planet this week, Venus is aligning with fantasy Neptune on Wednesday morning for the only time this year. This makes for gentle conversations and a softness in the atmosphere. It also brings a good mixture of shared love and unconditional love. There can be several outcomes from this energy; artistic creations, publishing success, financial advancement, spiritual awareness, and of course, romance.

On the down side, since we've just had two good-bye eclipses, it could bring up unpleasant experiences, sharp words, and wanting to escape the harshness.
Have a gentle morning on Wednesday. It will be easier for you to focus your attention on Wednesday afternoon when mental Mercury and serious Saturn work in harmony with each other.
Friday has numerous emotional and mental challenges. They are not big and bad, so just flow with changing emotions rather than getting stuck on any one thing. It would be wise to avoid packing your schedule too tightly on Friday. Just be flexible and flow with the energies.
Saturday is a more relaxed day, with the evening being best for sharing a meal with those who are in your inner circle.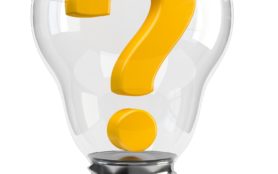 Sunday can bring a bit of confusion and miscommunication. It's certainly not the best time to make decisions, especially about love or finances. Hold off until March opens.
Allow the love and harmony of the last days of February, the month of love, comfort you and wash away any form of disharmony.