The Monthly 2013 Predictions are posted at the first of the month. You must join our monthly subscription pages to read them. The magazine, "Psychic Visions Plus," posts monthly predictions, your monthly Angel Guides, monthly Tarot for each Astrology sign as well as a monthly astrology forecast.

STARGAZING YOUR WEEKLY UPDATE
Week of Feb. 18th Feb. 24th, 2013
There's no getting around it, this week will require a lot of hard work and perseverance if you hope to achieve any success. You can thank, or blame, Mars, Pluto, and Saturn for this extra workload, although as far as Mars-Pluto and Mars-Saturn transits go, these will actually be more agreeable than most.
On February 18th, Mars and Pluto bring greater depth to your understanding of a current situation in your life, but not without first throwing a few obstacles your way. Any goals you hope to reach are indeed attainable, but these two planets will be there to remind you that you'll have to earn your rewards!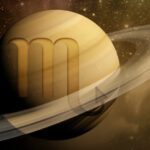 Then Mars meets Saturn, a pairing that reinforces how self-control and discipline are just as important as hard work if you want to get anything done. So, grit your teeth, focus your energy on the tasks at hand, and don't let yourself get distracted! If anyone tries to get in your way, remember that confrontation will only slow you down; smile sweetly and delicately work your way around the situation, always keeping your end goal in sight.
If you have something important to say, it's best to speak up before the weekend. Messenger Mercury turns retrograde on Saturday the 23rd, which complicates communications during the next three weeks. Make adjustments now as loving Venus takes hits from radical Uranus and reactive Pluto that can stir up restlessness and resentment or lead to emotional breakthroughs in relationships. Change is inevitable, but how you choose to respond to it is up to you.
The Moon moves into talkative Gemini on Sunday the 17th, so pick up that phone and connect with friends and family. The only fly in the ointment is that disciplinary Saturn is slowing down to begin its long retrograde cycle on Monday the 18th (until July). Projects can get put on hold or be delayed under this influence, so allow extra space in timing your schedule.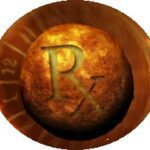 Mercury turns retrograde on February 23rd in Pisces, so you can either take a break and space out for a bit, or invest time in re visioning your vision. It would also be a good time to practice your intuitive abilities, meditate or do forgiveness practices. Social Venus is in Aquarius most of the month, so it is an auspicious time to make new friends and explore new organizations. This weekends Moon in Leo is great for friendly sharing. Then the tone changes to hard work under a hard working Virgo Moon. MORE next week.
Why not delve more clearly into your heart's desires with a 2013 Reading? Straight to the point, Elizabeth gives you everything you need to take advantage of the sheer power of the opening of 2013.