This week is trouble looking for a place to happen, wedged between two soft, dreamy pillows. Mid-week will be one of the most hard-core astrological aspects of this decade (the terrible 20's). The energy is similar to a bomb, delivered in beautiful packaging, topped off with an iridescent bow.
Monday brings in a dreamy-eyed Pisces Moon sending out love and healing vibes with a stellium of planets in idealistic and future oriented Aquarius; the Sun, Saturn, Jupiter, Mercury and Venus. Also, Mercury aligns with nature-lover Jupiter on Monday, USA President's Day holiday. It's an ideal day for art, daydreaming and whispering sweet nothings. Gather the flowers, gather the cheer because everything goes out of bounds on Wednesday, Feb. 17th, as the first of four times, Saturn (in Aquarius) squares Uranus, (in Taurus.) This aspect also occurs in June and November 2021, and October 2022. This is a dominant theme for 2021, but the first clash is always the most powerful and devastating.  This first square is given emotional power by the Moon's exact conjunction with Uranus
This is a period of time when the revolutionary power of the controlling bully is released in full force, running roughshod over the existing establishment. Any cool headed, well-intentioned players will be at a disadvantage when confronted by righteous, deceiving, power-hungry zealots. Saturn wants stability and slow growth, while Uranus wants a revolution now.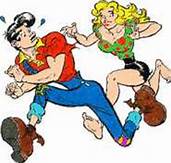 Although the energy differences may feel like driving with the emergency brake on, it brings a positive change that will have lasting value. In the event we see clashes between the government and revolutionary behaviors (both left and right, and not just in the USA), understand that this is part of the growing pains as the new world comes in.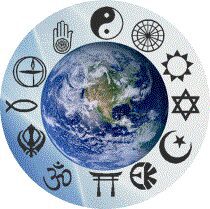 Choose your side, or escape it all together by choosing to stay out of the fray., because the Moon promises that there will be nothing put pain in getting involved. When diplomatic Venus tries to make peace with out-of-control Mars on Friday, we all learn that there is no such thing as negotiating with crazy, out-of-bounds energy. It's like talking to a Category 5 Hurricane and telling it to stop.
Instead of hitting your head against a stone wall, wait for the weekend, when Mercury turns direct. This brings in greater mental clarity along with "couldn't give a rats ass" Gemini Moon, sending out harmonious vibes to Saturn, Mercury, and Jupiter. The old English adage once again rings true; "Living well is the best revenge." This you can you in peace, love, harmony, and silence. At last, you can practice flexibility and adaptability as the communications planet changes direction.