---

Saturn has been in a challenging square relationship to Neptune most of last month, and continues through December. Part of you feels the burden of life, and part of you just wants to drift off beyond the veils of this world to the next. The best way to use this complicated energy is to balance your practical responsibilities with your need to float off into the cosmos. Be a grounded spiritual teacher. Meditate often.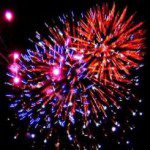 There is lots of room for holiday parties as assertive Mars moves through social Libra all month long. You can seek new relationships under this energy, or use aggressive diplomacy in existing relationships.
A planetary duo before dawn, a sign change for Mercury, and a tricky New Moon is on the carpet this week. The New Moons begins the countdown of the twelve days before Christmas. If you happen to be up just before sunrise on Monday, December 7th, you will be able to see a beautiful sign in the Eastern Sky; the Moon with Venus, side by side. This represents emotional love and family harmony.
The early workweek and beginning of Hanukkah is under the influence of a Scorpio Moon. Behind-the-scenes and quiet research projects are good uses of these energies. The dinner hour on Tuesday is particularly social. Meet new or casual friends after work, or try an eclectic restaurant you have been anxious to try.
On Wednesday, December 9th Mercury makes a drastic shift as it leaves optimistic Sagittarius and enters heavy and pessimistic Capricorn. Although some people call the sign of Capricorn the realist, but most of then are Capricorns. The next three weeks is a time when most people will take a no nonsense approach and thought patterns become more logical with the focus on practical matters. Although this is not a time for dreamers, it often produces a dry whit humor that will deliver one-liners with a straight face, much like Jack Benny did as a comic. This begins an extra long time in this responsible sign, since Mercury will be retrograde most of January, so think about the day-to-day structure of your life, preparing to make the needed changes in February.
Near the New Moon on the 11th, Mercury enters the shadow of its coming retrograde cycle (January 5-25). Pay attention to early hints about what you will be working on in January. Since many people clean up their diet in January, now is a good time to research or join a weight control group in preparation for next month.
Thursday is a mixed bag. Mars is opposite Uranus, which is prime for earthquakes or major upsets in the world, or in your personal life. At the same time, graceful Venus makes harmony with gentle Neptune. This suggests that you will feel both upset and peaceful energy on Thursday, a very odd combination. It's as if something occurs that changes the status quo, but you're okay with it.
The New Moon in Sagittarius arrives on Friday, December 11th, to remind us that it's time to begin anew and that the next two weeks will be a period of growth. This fiery New Moon is squared by Jupiter in Virgo, reminding us that too much of a good thing may not be lasting in the long run. Watch your pocketbook and food intake, now. Just be careful that you don't get too far out there to find your way back.
The social tone from the weekend continues, but there is more of an edge to the energy on Sunday. Aggressive and impatient Mars makes a challenging square to destructive Pluto. This is a difficult combination where things tend to break when you force them. It brings out the obsessive-compulsive side of people, so take the day off from people who have that behavior issue. You know, the ones in third dimension reality of "I want what I want when I want it, without regards of consequences."
On the positive side, take action to make major changes in your life. Although this can be uncomfortable and not everyone will be happy with you, it does provide the energy to make those difficult decisions as long as you do not force them. It's simply time now, and you are always protected.