---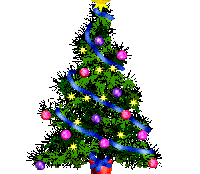 There is a lot of friendly energy in December, making it a great holiday month to connect with old friends and meet new acquaintances. Time to try out groups and organizations to meet new people, gain new ideas, and expand your circle of friends.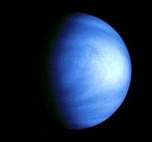 Venus moves to Aquarius on December 6th, and Mars remains in Aquarius until December 19th, when it changes signs. Oooppps, Mercury retrogrades on the same day. Aquarius is the sign where you get out of the house and share your higher ideals and aspirations. You tend to know people on a lighter level (first name, not familiarity). With both Mars and Venus in Aquarius at the same time, warmth, fun, gatherings, and harmony abide.
On Monday, the moon is void-of-course all day long, so tend to existing projects and humble tasks under this introspective influence.
On Tuesday, December 6th, Venus makes its second trip into Aquarius to open our love and money vibrations to its outer limit, and urge us to go where no one else has gone before. (Watch your spending.) However, there is a counter indication that this is not a week to be experimental and push any boundaries. Tuesday evening has a gentle relationship flow with Mars and Uranus. This evening is playful if you want to meet a friend or lover for dinner and a movie.
The moon is in Pisces Tuesday and Wednesday, which supports music, meditation and movies.

Although the sign of Aquarius is a friendly energy, it can initially be neutral and difficult to pin down as it keeps moving from person to person, and conversation to conversation. Use this harmonious combination to explore new groups and connect with new people, and wait until next month to determine who will still be around.
On Friday, December 9th, Mercury moves into the shadow of its coming retrograde cycle, December 19th-January 8th. Also, the Sun makes harmony with optimistic Jupiter, urging you to do something expansive and outgoing.
Combine that with an earthy Taurus moon, and you will want to accomplish practical tasks this weekend. Saturday morning is more work focused while the evening opens up for parties and fun.
Then on Saturday, December 10th, the Sun aligns with restrictive Saturn, putting the kibosh on the Aquarian ideal, while casting a dark shadow on the optimistic sunniness of the Sun in Sagittarius. You'll do fine if you can restrain the urge to fly and wait until next week to make any waves.
Expect a few minor ups and downs on Sunday. The moon is in Taurus and wants to work on tangible projects. At the same time, the activating Sun makes a harmonious trine to I'll try anything once Uranus in the sign of don't bore me to death Aries. One part of you wants to step out of your responsibilities and be wild and crazy, and another part of you has to much on your "to do" list to run off into any deviating and peculiar land.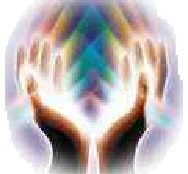 Let's try this:
We can all work in the inner realms to serve the highest good for our physical reality. At this time, just before the Electoral College vote on the 19th, the focus is on the new American President-Elect Donald Trump. Now we can get experiential! Begin by sending the highest good energy flow to Trump and all those affected by his actions. Then do healing on ourselves, our prejudices, resentments, and fear as well as send the highest good energy to all sentient beings.
Consider this as doing something practical so you don't feel guilty when your mind has had enough of the quirky world.
Next week could be the time to keep calm while you start a revolution!