Christmas Day is a bit more serious and relatively quiet. Beginning Christmas Eve and lasting until mid-January, the planet of love, home, and money Venus moves through practical Capricorn, reminding us of past Karma, our present situation, and future responsibilities. Don't allow yourself to tighten up with fear. December 25th has the moon in its introspective void-of-course phase until early evening. That can make for a quiet and lazy day.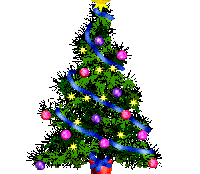 Tuesday and Wednesday are more active under an Aries moon. Begin your New Year exercise program now. It would be great to meditate, visualize, and put practical effort into manifesting your dreams and goals on Wednesday while aggressive Mars makes nice with visionary Neptune. Allow your creative side to lead you.
Purchase durable goods on Thursday and Friday. It's a Taurus, (Moon,) and Capricorn, (Saturn and Pluto) kind of a day.
With the Moon moving into Gemini on Saturday, it's great for running errands and sending out your thank you cards.
2017 ends with the moon in Gemini, and that suggests lots of talk on New Year's Eve. Gemini prefers to do things in a short and quick way, so that means short parties or moving from one person to the next. With the moon in talkative Gemini for New Year's Eve, makes time for sharing your ideas, but don't believe everything you hear!
It would be a great night to write down your goals and dreams for the coming year, but know that Gemini will not manage to do them all.
That's OK. You can break your resolution list down later. The moon is in its quiet void-of-course phase for the evening, so many people will choose to "stay in" rather than go out and party to celebrate and welcome in the New Year.
Please be careful when driving New Year's Eve as the New Year begins on a Full Moon. Take it easy, and be on the lookout with other drivers.
WHAT'S COMING IN JANUARY 2018
Relationship planet Venus is in her more serious expression the first half of the January, so that time is better for tending to practical business, and then she moves into a more social mode on the 17th. There is a lunar eclipse on January 31st to bring up heart issues and an opposing perspective from the solar eclipses last August.