The Moon is in friendly Aquarius all day Christmas day. Be social and reach out to friends. Pay attention to your dreams overnight Tuesday into Wednesday. The Moon is in Pisces – the ruler of dreams. This energy is also good for fantasy romance, whether it's a movie or with your relationships.
After an incredibly joyful Christmas, Monday brings the onset of a possible hangover or temper of the "grouchies" with the Moon conjunct Grinchy Saturn and square explosive Uranus.
A square between The Moon and Mars, retrograde, on Tuesday – kicks off the tendency to linger and dwell over past pains.
Luckily, Wednesday brings a sigh of relief with loving Venus sextile dreamy Neptune and the Moon sending out warm and loving vibes to Neptune, Venus, Mercury and Uranus.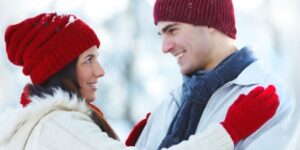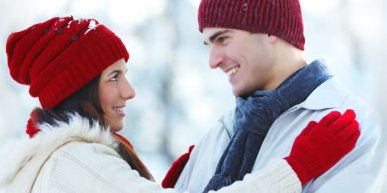 Wednesday is an excellent day to seek out romance or reestablish tender bonds to a committed relationship.  This energy continues into Thursday. A flirty conjunction of venus and Mercury promotes mutual understanding, charm, conversation, and compassionate  words, making it an excellent date night for singles or couples. However, if it's a first date, Mercury retrogrades, and it may turn out to be the only date.  Please note that that big old Devil Moon conjuncts Jupiter while sextiling Mars and Pluto . Watch out now! This will bring a large dose of physical passion to the mix, whether Mars is retrograde or not. Enjoy the Love.
Mercury turns retrograde on Thursday, Dec. 29th until Jan. 18th; just a few days before the New Year. Although that may not seen so exciting in the sign of Capricorn, it does help you review and revise the core structure and foundation of your life before the big shifts come in the spring of 2023. The strong Earth energy brings us a time to review – reflect – revise.
As a society we have undergone a period of turmoil and unexpected change in this decade of the Transfomational Twenties.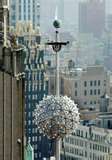 New Years Eve is under a practical, but sensual pleasure loving Taurus Moon. Instead of looking to the future you may prefer to ring out 2022 and ring in 2023 on a more melancholy note, by focusing on old memories from the past. This may not be a bad thing and some memories can be very heartwarming. Remember, in order to move into the future – the blank slate of a New Year – it's best to fully process and integrate all of the upsets and challenges of the past. This way you can release all baggage and not be burdened by needless emotional baggage that can undermine your attempts at future progress.
Use this last week of 2022 to do an emotional and mental deep cleanse.  Face up to poor decisions, failures, betrayals, and disappointments once and for all, so you never have to think about them again.
Also, it's the perfect time to take a good look at your financial budget for 2023 and begin the summary of your 2022 tax information.
For New Years Day you may feel like staying home, surrounded by a small group of your nearest and dearest or even just by yourself in deep self-reflection. There will be other times to celebrate, especially in the early days of 2023, when the cosmic energies are much more productive and cheerful.
For January –
Jupiter has just moved back into Aries where it tested the pioneer energy if this active, fiery sign. It's time to get moving on new projects. However, with Mercury turning retrograde on Dec. 29th, you will need to allow room for adjustments in a new direction.
Big changes are coming in 2023, including Pluto moving into Aquarius in March –  This energy has not been around the planet for 240 years, which is the Pluto cycle. In March – serious Saturn moves into psychic Pisces  and our spiritual destiny Nodes move into the signs of balancing of Self along with our relationships; Aries and Libra.