---

The year is slowing down and preparing to come to a close. One planet shifts into reverse while another slides into the last sign of the zodiac. In the meantime, the Winter Solstice is looming on the horizon. It's the last dance, it's almost time for the last dance. This orchestra is fading but another is waiting, I know. On Monday, Mars slides into Pisces, and Mercury in Capricorn shifts into reverse for the fourth time in 2016.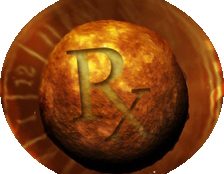 Things can get dicey and tricky when Mars is in Pisces, because this is when Mars cloaks its aggressive firepower, and the fire energy of Mars combined with the water of Pisces can either drown out Mars, or create some steam and fog.
These forces have a lot in common with our Navy Seals, a special forces unit of the US Military (firepower) that ensures our safety from attack by water. On another level, the secretive side of Pisces and the sexy side of Mars can create almost a spy thriller, a scandal, a hidden affair, or proof of a hacked election.

However, any way you look at it, Mars in Pisces brings us hidden agendas that will make it hard to move forward in the normal sense, though it can mean a firecracker for exposure, removing negativity, and for healing in the political arena or the arts.

It's time to bring out your creativity for the next several weeks in order to take on a higher vibration, project, or goal. With Mercury turning retrograde on Monday, do behind the scenes planning. Review your year, and start to formulate ideas for what you would like to do in 2017. To use the retrograde energies in a positive way, doing behind the scenes preparation now for completion and presentation after Mercury turns direct in January, works well.
As you know by now, Mercury retrograde is an indication of a celestial time out from now to the year's end, to get off the playing field and go over to the sidelines, confer with your coach (Blessed Higher Self) to map out the next play as 2017 opens.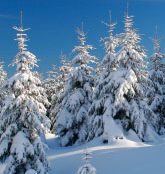 The Winter Solstice is on Wednesday, December 21st, the fourth and final turning of the seasonal year, the first day of winter as well as the day when the Sun moves into Capricorn. This is the shortest day of the year and a time for all of us to conserve energy, reflect on the success and lessons of 2016, and rest. This represents a time of consolidation, where you remove things, activities, and people that are draining your energy and work on improving your boundaries and to reduce the cash outflow. At the Solstice, the Moon is in social Libra, so it's good to meet new people and open to new relationships of all kinds.

The longer nights brings a time to celebrate the return of the Sun and increase light with fires, candles, and artificial lights.
As 2016 comes to a close, there is an abundance of "cardinal signs" in the sky. These are the action-oriented signs, Aries, Libra, Cancer and Capricorn being emphasized now. You get to re-balance your self-identity needs, your partnership needs, and your worldly responsibility requirements. Remember that Mercury is retrograde, so allow wiggle room in your future plans so you can adapt as your ideas evolve.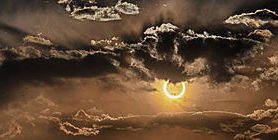 Mercury is aligned with Pluto during the energy of the Solstice, so decide what you must release in the months ahead (attitudes, judgments, prejudices, beliefs, behaviors, weight, people, etc.). Jupiter and Uranus oppose each other now, a complicated combination that was involved in the recent Presidential elections, representing sudden, unexpected, and perhaps underhanded actions. This energy is like trying to mix harmony with revolution in your life now.

On a very pleasant note, Venus is trine Jupiter in friendly Aquarius and relationship Libra. This supports meeting new people and expanding your circle of friends and associations. Overall, there is a mixture of desire and manifestation; bring your higher vision down to earth, to review and adjust your practical world, while letting go residue and regrets, to bring in relationships that are in philosophical harmony for the coming three months.

On Friday, the moon moves into Scorpio for the weekend. This is good for a quiet Christmas Eve celebration for the introspective side of you, your inner self. Also on Saturday, the 24th, Saturn makes a trine to Uranus, combining stability and change in a good way. Tradition and traditional beliefs are in harmony with more eclectic views.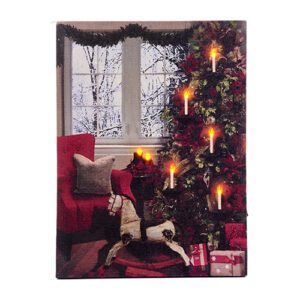 Christmas Eve is host to a valuable Saturn-Uranus fire trine, the last one being in 2003) that opens the door to break away from the past and change some of the rules. An eighteen year cycle completed on November 29th, bringing completions and endings, and we are well into the new cycle.

Because Saturn has rulership over wisdom and maturity, this aspect could signal a positive change as to how we deal with older people and end-of-life issues. This positive integration between the old and the new is a perfect end-of-year sign that unites the past with the future.
The moon is in its quiet void-of-course phase all day Christmas day the 25th. However, there are three harmonious Venus aspects, which make for a very pleasant day. It can be an interesting Christmas Day with a private Scorpio moon and social Venus connections. Perhaps a combination of time with loved ones and quiet time is a good mix.
The third, and best Venus-Jupiter trine of the year is a cosmic Christmas Gift that brings us love, peace, harmony, and blessings on Sunday, December 25th;
Merry Christmas to all around this world and in all the other worlds.