---
The week opens with celestial energies that lead to new beginnings. Since three planets enter Capricorn this week, it's best to think seriously about making any new beginnings. Time to get serious.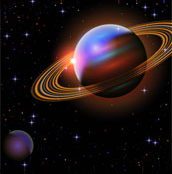 Restructuring Saturn is just one short day away from moving into serious Capricorn through 2020. The foundation of your life is about to go through a fundamental shift in priorities, so you might as well open to a larger set of beliefs. A Sagittarius New Moon is a generous benefactor, so give and receive from a mindset of prosperity and abundance.

The New Moon in Sagittarius on Monday encourages you to move away from the old and bravely welcome the new and the same holds true on Tuesday when Saturn moves into Capricorn through 2020. Saturn represents the father and accepting responsibility for your actions, which brings to us serious focus and hard work.
This is the first time since 1988 that Saturn has been in Capricorn. Where were you then and what was going on in your life? Meditate and reflect on those memories, as they could be a part of what is going on in your life now.
As Saturn moves through heavy handed Capricorn, the very structure of your life will shift and change. It is also the combination of an initiation into a higher order, perhaps the Fifth Dimension, assuming you're ready to go there. (Read: Ascension—Accessing The Fifth Dimension.) If not, then it is the taskmaster that will get you prepared, because the Universe always pushes you into action and change, even if you're not ready. However, it can be far more painful if you resist these necessary changes. Serious choices need to be made in the upcoming coming year of 2018; choices that go beyond your day to day "routine." This energy of accepting responsibility will be felt locally and globally for cities, states, countries, and nations.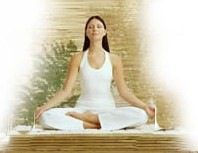 On the higher levels, this is the combination of initiation into a new order, where you go beyond the confines of this material existence into a larger consciousness. We will experience a global spiritual renaissance as all of us open to our divine connection to our soul and the Universe. Humans will be working out of a different awareness, from the heart instead of the head. This will be reflected in many areas, including advertising, the media, TV Programs and popular films. This transition has already begun.
Both Saturn (the Law) and Capricorn (the father or Judge) believe in a strict need for law enforcement. We will have some martial law, especially when traveling across boarders, a tightening up with Homeland Security, along with stricter banking and Internet laws.
Saturn remains in Capricorn until March 23, 2020 and over this time, the Millennial children born between 1988 and 1991 will be experiencing their first Saturn return (between age 27-29) as well as adulthood and building their personal future.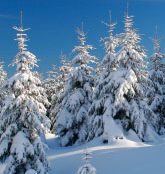 The longest night of the year, the Winter Solstice, is on Thursday December 21st, as Light slowly begins to come back to the Northern hemisphere. The Sun moves into Capricorn, winter begins, but there is a promise of bringing us a new Spring Season at the Equinox in March. The sun is shining on Saturn, which is now two days into its 2 1/2 year cycle in Capricorn. Combine that with the Moon still in the New Moon phase from Monday, and you have fresh energy for the coming three months.
There is a price to pay, and that is realizing it is time to step into a larger responsibility in your personal life. That can mean changing the very structure of your daily life, improving boundaries, and making choices for long term benefit. Those people who are operating on an "I want it now" level of thinking will be heavily challenged to relax, renew, review, and change their patterns. Patience will be needed but ultimately there is a promise of success. This energy is part of something larger, meaning that we must go beyond politics, and beyond fear-based news and behavior into something more congenial.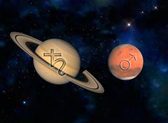 There is great opportunity coming from ambitious Mars aligning with expansive Jupiter this week. If you are willing to eliminate restrictive and judgmental beliefs, behaviors, and people who drain your power, you will find it easier to take steps to bring forth your desires, passions, and higher ideals. The trick is to keep your heart open without getting sucked into painful emotional drama. This begins the practice in empathy rather than sympathy.
On Friday, Mercury ends his retrograde cycle just in time for afternoon rush hour, so allow extra time in traffic or leave work a little early if you are able. This is good news for all the Holiday travelers. Friday night is friendly and social.
Saturday is quite pleasant but the energy prefers to be around people who are more emotionally and spiritually tuned in. It's almost Christmas, after all. Time to finish up that last minute shopping with a deep feeling of grace and gratitude.

Sunday, Christmas Eve, has the Moon in quiet and gentle Pisces. This is great for spiritual activities or sharing a good movie. Also beginning on Christmas Eve and lasting until mid-January, love and money Venus moves through practical Capricorn. This may not be the best sign for Venus, but it reminds us of our karmic responsibility to family and to those less fortunate than ourselves.