This next week brings back the Light as we celebrate the Winter Solstice while the Moon Squares Pluto on Saturday, December 21st. The Sun reaches its lowest point in the sky and begins to turn around, bringing us more light as our days become longer. At the same time, the Sun enters Capricorn, and your outer world focus changes from "let's have a party" to your career and your standing in the community. It's time to get serious and commit to your projects and relationships.

For the past week, Jupiter has been moving into a harmonious trine to Uranus, which will be exact on Sunday, Dec. 15th. You can open your energies up to expansive new ideas now, and be able to bring them down to earth over the coming year. Jupiter would love to travel, publish, or film. Uranus wants excitement and a revolution. Because both are in earth element signs, Capricorn and Taurus, you can have a practical revolution, while manifesting your desires.
Tend to all the little details of your life or clear clutter on Tuesday and Wednesday under a purifying Virgo Moon.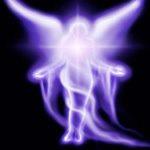 Thursday the 19th is a big day this week when it gives you an energy bolt to make things happen. It would be best to get your work done early because you will want to do less responsible stuff as the day goes on. You mental side wants to accomplish a lot, but your intuitive side just wants to daydream and watch a movie where you don't have to think too much. Venus enters Aquarius on Thursday until January 13th. As a fixed air sign, Aquarius is as cool as a cucumber, emotionally detached and focused on emotional independence. However, this is a friendly energy for sharing during the holidays.
The powerful Winter Solstice is on Saturday December 21st. Most of the planets are clustered in a quarter area of the zodiac. That means you are going to focus your intent on some specific aspect of your life or goals in the coming three months. Adding emphasis to this is a solar eclipse coming up on December 25/26th. One part of you is quietly consolidating and rejuvenating your energy at the northern hemisphere's darkest night of the year, and another part of you is gearing up for new projects that come from a deeper, Soul level. The emotional moon and warrior Mars are in intensely emotional Scorpio to help you tap in to the deepest levels of your being.  Be sure to put the time in for meditation during this time, and line up your focus and desires for 2020.
The sun and the three planets that will be in the very rare Capricorn alignment in 2020 are moving closer together now. The physical structure of your life is being rebuilt at this time; and on a higher level, you are being initiated into a new order and way of living. The moon is in harmony with spiritual Neptune, helping you blend your warm comfort needs with your higher Soul's service.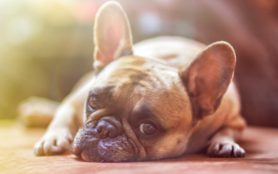 Don't be surprised if you wake up early Sunday morning. Relationship planet Venus challenges electric Uranus that favors personal freedom over intimacy. It's defiantly not the best morning for relationship conversations. At the same time, aggressive Mars is making a minor harmony to transforming Pluto. That means you can push a little in relationship conversations, but know when to stop.
On a more physical level, one part of you wants to go exercise and another wants to just stretch, yawn, and go out for breakfast.