Everything seems to be in alignment and on track for the upcoming Holiday week as we celebrate the Winter Solstice, along with two trines and a very lucky and happy conjunction. Also, the Sun changes signs and moves into Capricorn.
With the Moon in Aries on Monday, you can open other minds up to new ideas and new methods, or just hit the gym for some physical exercise. Tuesday and Wednesday are the hard workdays, so pay attention to practical matters, including your wallet, shopping, baking, and wrapping the gifts.
The Sun trines Uranus on Thursday, which can prove to be very exciting; this energy brings bright flashes of insight, increases your intuition, and encourages you to jump out of your comfort zone.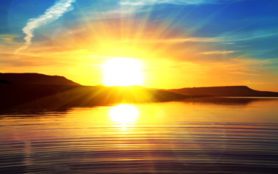 The always exciting news is the Winter Solstice on Friday, December 21. This is one of the four most powerful days of the year, and the first day of Winter. This is the day when the Sun enters Capricorn and the Light begins to return to Earth. It's the last seasonal change for 2018 and brings us the longest night of the year. The energies of the Winter Solstice makes the Sun appear to "stand still," making this the perfect time to light a candle and give thanks – for the power of the Earth, our Solar System and nature to renew itself every year.
At this last month of 2018, a relaxing and beautiful Venus/Neptune trine brings a bounty of love and harmony to the Winter Solstice. Be aware of a minor Mercury/Jupiter conjunction at the same time that could create an overly optimistic and/or know-it-all attitude that could cast a negative tone to communications.
Because Mercury and Jupiter are aligned, and the Moon is in talkative Gemini, you can bet that there will be plenty of conversation and ideas thrown around. The question is which of those ideas will find a way to become manifest, or will you feel mentally overloaded with so many options that your brain shuts down? Now this is not necessarily a bad thing, because the New Year is a great time to explore your options.
What's coming up for the next three months is a bit of a jumble, meaning that there is no one well defined thing you can say about the first quarter of 2019, except for the rare eclipses. Since nothing can be pinpointed, this usually means that you can expect a wide variety of activities rather than one dominant theme.
The Full Moon comes on the heels of Winter Solstice, the following day, Saturday, December 22. Communications planet Mercury and "do it big" Jupiter are aligned in let's go and do it big Sagittarius. These two are ready to take on the world. Although you may already have too many items on your to-do list, it would be great if you could block out some time to journal your ideas for the up coming year. Be sure to make them big under this optimistic combination.
Because there are planets being challenged by fantasy-oriented Neptune, understand that some of those ideas will be your illusions running astray, yet some will actually be called visionary. Time will tell which is which! There is a theme to this Full Moon because the spiritual destiny points called the "Nodes of the Moon" are at the end degrees of Cancer and Capricorn while the Full Moon is at the beginning of these same signs. This represents final endings and new beginnings.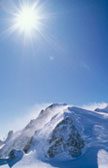 Look at beginnings and endings occurring in your life right now. Cancer wants security and nurturing. Capricorn wants to be responsible yet have healthy boundaries. Look at your emotional responsibilities and also your emotional boundaries to determine what needs to be adjusted. This Full Moon sets the tone for the coming year, so it is wise to take some internal time to meditate and look at what is nurturing you and what is not.