This week before Christmas could be very lucky for you Fire Signs because they will experience the second eclipse of the year in the lucky sign of Sagittarius. There was a lunar eclipse at the Sagittarius Full Moon in June, and now on Monday, December 14th, theres a Solar Eclipse at the Sagittarius New Moon. Although the monthly New Moon is traditionally a dark and quiet time that favors new beginnings, the intense power and force at this Solar Eclipse turns Decembers New Moon into a four-way stop sign. If youre planning on starting anything new, scheduling an important event, or signing a life-changing document, try to put it off until next week.

A sacred Sabian Symbol for the degree of this eclipse is "A bluebird perched on the gate of a cottage." Find your own personal meaning for this eclipse. One suggestion is to find joy in the simple things of life rather than getting lost in all the "noise" of the world. The eclipse makes a harmonious trine to ambitious Mars in pioneering Aries. Think about your battle plan for the New Year and also get your physical body moving through some form of exercise.
On the other hand, a Mercury-Mars trine on the day of the eclipse makes it a good time to do any kind mental work, or take a short trip.

The relationship planet Venus moves into adventurous Sagittarius December 15th-January 8th. Things get much looser and more adventurous. Given the Covid restrictions, you can shift that Sagittarius travel energy into its philosophical side to open your belief system to an expansive view of your world.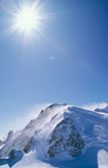 On Wednesday, December 16th Saturn reenters Aquarius, and Jupiter follows suit on Saturday, December 19th. These two planet movements signal one of the most important conjunctions of the past 20 years, the Great Jupiter-Saturn conjunction that begins on Monday, December 21st, the Winter Solstice, creating a beautiful Star of David in the heavens.
Certainly it is time to open to a new worldview which is occurring on so many levels in the world. Practice adaptability and willingness to change to make this energy easier on you. Throw in some kindness and joy as well.