---

If you have anything that must be done on Sunday, do it in the morning or early afternoon. The later the day gets, the more you want to kick back, relax, and perhaps get some decorations up.
The focus of the week is on communications, travel and commerce. Better get those gifts bought, the cards in the mail, because youre going to have a run for your money at the end of the week. The serious planet combination of Mercury/Pluto takes over on the 19th and can take you into some very dark places. Tunnel vision and obsessiveness make this a tricky time unless youre a detective or researcher.
Wake up early on Monday as the moon moves into electric Aquarius to start the workweek. It's time for fresh ideas. Also, the energetic Sun stimulates you to expand and do big things this week. Challenge yourself to open to new ideas and dreams, but be careful of over committing yourself. Communicate your higher vision clearly to bring your ideals into the world on Monday.
The rest of the week moves smoothly along until Friday, so accomplish important tasks before Friday. The weekend is not bad, but everyone is going to have too much to do and too little time to do it. The energy brings quick Mercury aspects together with an impatient Aries moon, and you have a formula for small, irritable arguments, fender benders, and mental exhaustion.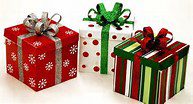 Be sure to get your beauty sleep because this is going to be a mentally exhausting weekend. Keep your projects, errands and visits quick and constantly moving this weekend and you will survive any mental challenges with no problem. However, it isn't good for inviting people over who tend to overstay their welcome. Instead, meet them at a coffee shop so you can make a quick escape. You will get your exercise this weekend by just running around town to get the errands done.
The moon moves into stabilizing Taurus on Sunday, partially settling down the mentally disruptive energy of the weekend. However, a fast moving Mercury leaves Pluto in the basement of our minds and rises up a bit to pick a fight with Uranus. This is the second time this year that these two planets have squared off against each other. . The positive side of this is that you can open to new concepts and innovative ideas. The negative is to attract annoying people with poor boundaries.

With this energy on board, Sunday, as we approach the Winter Solstice, could be a day of surprises and shocking revelations.