---
This communications breakdown cycle calls for adaptability, especially in your upcoming holiday travel plans. It is also good to do some behind the scenes preparation for future projects.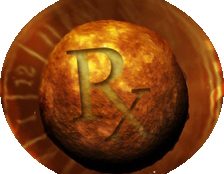 Time to take a deep breath, get a cup of coffee or tea, sit down and put your feet up. This will be the most relaxing week of this month.
Mercury is retrograde over an energetic point called Galactic Center, the black hole at the center of the Milky Way Galaxy. "Long term goals" Saturn also travels over this point from late November into early December. A possible meaning for this uncommon alignment is that it is time to align yourself with a higher purpose for the coming New Year of 2018. Although 2018 is the year of earthquakes and attempted assassinations, it is also the year of spiritual breakthroughs and epiphanies.
Sagittarius takes the high road and makes big plans. Perhaps it is time to prepare to travel or publish? Saturn is moving into Capricorn for two years beginning early next week, on December 19. This involves the very structure of your life. In the world, it has to do with taxes, infrastructure, boundaries, prejudice and legalities. On the personal level, it is time to step into your wise authority figure or Blessed Higher Self.
Take responsibility for something larger than your personal self. Think about giving service to your community. Establish healthy boundaries and be willing to restructure the core foundation of your life.
On Monday write down any brilliant ideas when you wake up as Mercury is in harmony with inventive Uranus, or they may dissolve away quickly by sunrise when spacey Neptune is active.
Tuesday represents the halfway point in the Mercury retrograde cycle that started on December 3rd. It is time to start thinking about the future and working on future projects, just allow room for adjustment later. Also, you may have some memories and thoughts connecting you to the past, or hear from someone from "out of left field."
Since Mercury conjuncts Venus on Friday it's an excellent day to talk about your relationship needs. Just remember they are both in the sign of Sagittarius who likes to exaggerate and then may forget what they said. Be cautious and don't believe everything you hear.
A Saturn-Uranus trine brings the week to an exciting close. If you have the need to break away from something that is no longer working in your life, then now is the time. As the Universe provides this for you, just close your eyes, trust in the experience, walk through the door, and know that all is well and will be okay.
It is also a highly social weekend under the "let's party" Sagittarius moon. Enjoy!