A dreamy eyed, imaginative Full Moon in Gemini dominates the week, along with two unusual trines and a difficult conjunction with Venus.
On early Sunday morning while most of the USA sleeps, the Sun makes a challenge to Neptune. Pay attention to your dreams. Ask yourself if you are living your life in accordance with your higher vision, or do you need to make some important, but perhaps not easy, life adjustments? Illusions get burst under this energy.
Mercury is leaving the shadow of its Oct 31st-Nov. 20th retrograde cycle, so the communications planet enters fresh ground as the messenger moves into Sagittarius until the 28th. Communicate expansive ideas and higher philosophy. Thus sign shift changes communication from darkness to Light. The Sagittarius kind of communication uses the broadest possible words without worrying about the details. That's why Sag's have the reputation to exaggerate. This energy continues for the next three weeks.
The Full Moon is on Wednesday, December 11th, at 20 degrees Gemini. This is a bit of a contradictory Full Moon because Gemini's are always ready for a party. They can talk to anyone and everyone at any time. However, dreamy monk Neptune is making a challenge to the Full Moon, preferring to either share on a private, sacred level, or just hide out altogether. At the same time, the energy of Gemini and Sagittarius are ready for anything, filled with curiosity and enthusiasm. Yet, there is an increasing emphasis of planets in serious Capricorn, bringing you down to earth. The Full Moon energy light up the sky filling the night with unconscious energy for completing routine tasks and making final decisions abut matters concerning roommates, siblings, or neighbors. With a square from Neptune, this Full Moon brings a touch of martyr/victim along with a warning that if you get too far away from reality, you could fall off the edge of the cliff.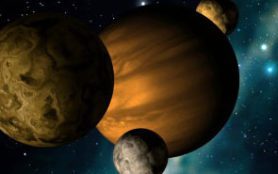 There is help for the coming week from Jupiter if you are willing to move into a larger belief system. The god of abundance is in harmony with Uranus if you are willing to shake up your life with a pragmatic revolution. Don't panic if you feel pulled in numerous directions simultaneously. You can find a way to put all these diverse energies into a working whole, but you will need to say "no" to someone or something, because you simply can't do everything.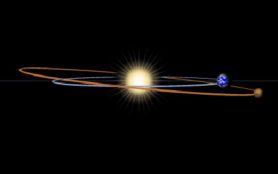 Friday the 13th is an interesting day in that Mars makes harmony to Neptune early in the morning. Although this is not a high energy aspect, it does enhance the nurturing aspect and could bring an energetic shift/gift for teachers and spiritual seekers. You can either be a visionary or a space cadet under this spiritual warrior combination. A few hours later, Venus aligns with Pluto in Capricorn. This helps you stand in diplomatic, feminine power and can be quite good in business. However, forcing issues, especially relationships, can bring final endings. This is the "last dance" aspect because it's the second and final trine of Mars and Neptune for 2019. Later in the day, a charismatic and sexual Venus-Pluto conjunction comes with a short term potential for a large dose of jealousy and obsession.
The Moon is void-of-course all day Saturday, so use caution if making important purchases. A void moon is better for introspection than taking important actions.
The week ends on a high note on Sunday, December 15th as Jupiter trines Uranus. This creative and daring energy gives you a better-than-average chance that you will be wildly successful if you break away from your normal routine and try something new. This is a high-powered celestial gift that doesn't come again until 2028.