During Holiday Season, we usually pin all hopes on the next year; we all are eagerly waiting for the time to lapse into 2021 at the end of the month. However, with another powerful eclipse on Dec. 14th, we wonder what and when will change for us in 2021? In order to get the answers, Ihave devised an early useful version of a 2021 horoscope reading.
This will show you and help you to understand whether you are better placed in 2021? With positive astrological changes in December 2020, you can expect the answer is in affirmative. The planetary positions seem much more benign in 2021. The positive transits will help you reclaim the lost ground of 2020. Schedule your 2021 reading with Elizabeth Joyce.

THIS week, It's a tough time to be isolated because restless Mercury is moving through the travel sign, Sagittarius, between December 1st-13th, and then relationship planet Venus moves into adventurous Sagittarius from December 15th -January 8th.
However, because of the Covid restrictions, perhaps you can shift that Sagittarius travel energy into its philosophical side on the Nature or National Geographic channel to open your belief system to an expansive view of your world.
Your Holiday spirit could take a power dive on Wednesday, Dec. 9th due to a Sun-Neptune square that can undermine your personal confidence and make you question if you deserve any Holiday cheer. Don't believe everything you hear on Wednesday as the Sun makes a challenge to illusion-bursting Neptune.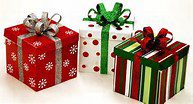 Don't worry, you will have a full recovery on Thursday, Dec. 10th when the Sun makes its last trine of the year with hi-energy Mars in Aries. This strong trine is one of the best of the year for accessing your powerful, creative energy and starting something new that will make you a winner.
Thursday evening is a bit intense under a deep-feeling Scorpio moon and the sun gently pushes aggressive, "I want it now" Mars.
Friday is a more private day and Saturday evening comes under the influence of party-animal Sagittarius.
The Moon moves into hard-working Virgo on Sunday morning through next Tuesday afternoon.  Accomplish as much as you can on your task list to allow room for a more social midweek. The Mercury/Neptune square indicates that your imagination energy is running high but your judgment is not. Be creative and inspired, but don't slide down that slippery slope of deception and lies just to convince someone that something is true, when it truly isn't.
There is a solar eclipse in philosophical Sagittarius on the 14th, representing new beginnings coming from a deeper level. If you know what natal house 24 degrees Sagittarius lands in your chart, you receive hints as to where those changes are coming. Certainly it is time to open to a new worldview, which is occurring on so many levels in the world. Practice adaptability and willingness to change to make this energy easier on you. The 20 year Jupiter-Saturn conjunction occurs on Winter Solstice in inventive and revolutionary Aquarius. Change is coming faster now.
The Christmas holiday is under a sensual pleasure seeking Taurus moon, but quiet overall.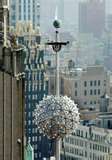 New Year's Eve is under an open heart Leo moon, but the moon makes numerous minor challenges all day which makes the final day of the year a bit conflicted, but not overly so.