This week brings us a few ups and downs. Monday could spin out of control if youre not careful. The Sun-Jupiter square can bring extra excitability so tread lightly and use moderation in all things. Later on Monday Venus slips out of restrictive and critical Virgo into her home sign of Libra. This is her home sign and brings charm and dignity into the energies.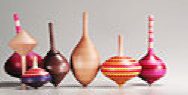 On Tuesday, August 7th Venus shines with passion as it trines Mars. Find a private place and some quiet time to spend with your sweetie.
Wednesday is a day to ponder. Because Uranus is retrograde, you may take the time to look back on the year and reconsider some of your feelings, especially with losses and enforced sacrifices, that have occurred since the beginning of the year.
On Thursday, August 9th the Venus love energies could fall and weaken as Venus squares Saturn, bringing emotional hurts and resentments to a head. Take a deep breath and try to talk it out. If you simply cannot seem to manage that, take a step back as well as a break from the upsets and painful situation.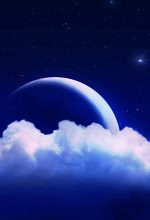 The New Moon on August 11th is a partial solar eclipse, the second one this summer. It is accompanied by a large amount of the fixed signs of Leo, Aquarius, Taurus and Scorpio. These signs have the ability to stand strong and persevere through the most difficult situations, yet they have lessons in knowing when to let go or adapt. This marks a time of new beginnings and a time to look deep within your heart. Are you on the right path or do some adjustments need to be made? This New Moon is strong and powerful because it is also a Super Moon. When there is a New Moon, there is no moon at all. Although you cannot see the partial eclipse from the mainland, every eclipse carries a strong energy reminding you to eat lightly, rest a lot, and reschedule any major events on your calendar.
Look at this time as a process that has been going on since spring 2017, and it is important to put all the pieces in place over the next several months. Prophetic hints (or noticeable new changes) have been coming in since spring. Although the energy has already been creating change, you will really start to feel it moving into new territory between this coming November and next March. Trust your intuition and begin to take actions toward your new path starting in September.
Please do get in some rest and relaxation in August so you are fresh and energetically charged come September.
Stay up tonight, Saturday August 11th. The Perseids Meteor shower should be brilliant this year. Plan to come together with others in a spiritual and emotional connection to the celebrate life.