STARGAZING – YOUR WEEKLY FORECAST
Week of August 27th – September 2nd, 2012


WEEKLY UPDATE
The Weekly Update
  The sensitive spiritual destiny points called the Nodes of the Moon end their 1.5 year journey through Sagittarius and Gemini as the month comes to an end, on the night of the Pisces Full Moon. During this time, you have had to look hard at your beliefs and ideas. You are finding the old paradigm you used in the past doesn't work anymore, so the Nodes of the Moon have been operating on a subtle level to help you look at new possibilities.
Now, on August 31st, the nodes move into Scorpio and Taurus (also paving the way for Saturn entering Scorpio on October 5th, as Mars just did on August 23rd). Simply stated, all of the possibilities that have been running through your mind are reaching a choice point in the months ahead. More will be said on this as we approach the Autumn Equinox, but know that Scorpio makes firm choices and there is no going back. Taurus has to do with your values and where you are willing to work hard to manifest your needs and desires.
The Full Moon on August 31st is a Blue Moon (6:58 AM at 9 degrees Pisces). I don't know of any astrological significance to a blue moon except it happens rarely, about every two years or so, hence the saying, "Once in a Blue Moon." One thought on where the term came from was when the volcano Krakatowa erupted, the ash turned the sky blueish. This time there will bee a bluish tinge to the Full Moon as well.
This Pisces Full Moon asks you to create a healthy balance between your worker self and your dreamer self. You can bring your higher vision into a practical reality if you are willing to come out of fantasyland. Of course, there is a part of you that wants to drift through the cosmos for just a little longer as summer starts to show signs of winding down. That's okay, as long as you make room for your earthly responsibilities and mundane requirements.
The other event that goes with this Full Moon is that the spiritual destiny points or the Nodes of the Moon are now moving into Scorpio and Taurus for the next 1.5 years. These subtle energies , known as your karma points, realign your value systems to help you touch a deeper-feeling part of yourself. Pay attention to your emotions now, even though some of the spiritual messages will come in a very subtle way. By October, these subtle hints will become not so subtle! The three weeks before the US Election will be fast, furious, difficult, and wild, bringing unexpected events, surprises, and possible loss.
The Full Blue Moon appears in Pisces on Friday, August 31st. In the dance between intellect and emotion feelings come out on top this weekend. Friday's Full Moon in imaginative Pisces overwhelms logical thinking with desires to connect with others and to escape the world of work and reason. Yet allowing dreams to overcome reality can lead to an abrupt awakening with disruptive lunar aspects on Sunday adding a bit of shock value to our lives.
September 2012 looks like a nice flowing month, except for the weather disturbances. The only real intensity is during the third week leading up to the Fall Equinox where there is plenty to focus on, work through, and talk about. Join my Subscription Pages for details.
It may be difficult for you to figure out your life course as we approach the fall months and December, 2012. You can avoid any unsettling feelings by contacting Elizabeth Joyce for a reading/consultation. The Buddy special is in effect until Labor Day. (Save $25 each when you order two for one Full Reading with a Buddy) Go to psychic services to find what reading better suits you. Discover today if you are on your life path or perhaps have taken a detour. Allow the psychic information help you get back on track! Save 10% if you order through this website special.

Week of August 207th – September 2nd, 2012

The Air Signs
Gemini, Libra, Aquarius
You may be in the mood to splurge on luxuries, especially if you've been considering making over either yourself or your home. At the same time, you might need to make a decision that could transform aspects of your current lifestyle. Overall, this is a positive, upbeat week despite the current confusion surrounding certain issues. You're still in that phase when it helps to rest and take life a bit easier. The Sun in Virgo means you may feel more vulnerable. You need a chance to reflect on life and what you really want. Meanwhile, Mars in Scorpio may increase your desire for material goods as well as emotional experiences. When you want something, you really want it, and you could be prepared to go to extremes to get it. You can be quite passionate about your career when it comes right down to it, and this is very much the case now as Mars moves through Scorpio. You seem very determined to succeed despite any obstacles you may face. This week's Full Moon in Pisces could bring on a powerful desire to shop. Beware if you feel a need to escape the harsh realities of life and seek refuge in some of your local malls. You may also be in the mood to make plans with friends, as Mercury moves into Virgo on Friday, but you could end up staying at home and watching movies instead. Have fun, but don't overspend.
Your Love Week—Air Signs: The Moon traveling through Aquarius from Tuesday morning to Thursday afternoon brings your feelings to the surface. But simply putting them out there might not get the desired response. Tense planetary patterns encourage unvarnished honesty, which isn't easy for others to take in. If you consider the impact of what you're about to say, you can find gracious ways to express yourself that are more likely to be understood and appreciated. A major breakthrough in relationships is possible with Friday's Full Moon in sensitive Pisces. What you may realize is that feelings count more than facts and that you shouldn't let petty issues get in the way of your instincts. Forgive and forget if that's what it takes to let go of an old wound. Imagination will inspire you to get closer with the one you're with or allow you to connect with a kind and creative new person. Relationship action gets hot and heavy on Saturday night when the Moon fires into irrepressible Aries. You could be more impulsive than usual or could connect with individuals who lack patience. The line between flirting and fighting grows very thin now, turning attraction into aggression if you take things too far. Still, it's better to make waves by standing up for yourself than accepting unkind treatment. Loving yourself enables others to love you too.
The Fire Signs
Aries, Leo, Sagittarius
You might find your choices split between practical realism and an almost dreamlike state. You may have an important decision to make connected with job and career issues midweek. You might be eager to find a practical solution. There are some things you're only too happy to share, and other issues about which you wish to remain silent. It could be something gestating and growing inside you. Don't give away your secret prematurely, as you may halt the process by doing so. You'll know when it's time to share this with the world, but for now keep it to yourself. The Sun trines Pluto midweek, which might encourage you to take a bold step forward on your career path. This time you're determined that no one will get in your way. Friday's Full Moon in Pisces takes you into another space, which is great for parties and having fun, as well as deeply spiritual. You may find it easiest to go with the flow rather than follow a definite plan over the weekend. The weekend is perfect for parties or get-togethers. You won't need much alcohol in order to have a good time. You'll simply absorb the great vibes from everyone around you. Mercury moves into Leo over the weekend, which might encourage you to get your finances in order. Mercury in Leo also suggests you're still in the mood to explore ideas and beliefs.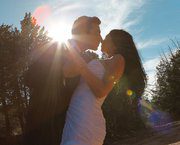 Your Love Week—Fire Signs: Laying low until late Saturday night gives you a chance to grab plenty of rest to prepare for the action to come. Once the Moon fires into spontaneous Aries, let the fun and games begin, especially when they involve new people or activities. The spiritual Pisces Full Moon on Friday shines a bright light on vulnerability in relationships. It brings more honesty to a partnership, which may not be fun but can bring you closer to the one you love. This creative transit inspires your imagination. You're able to readily change roles and shift your attitude according to the circumstances. Letting go and trusting the flow makes it a pleasure to connect. You may spend much of the weekend feeling like an outsider with the mysterious Pisces Moon until late Saturday night. Time spent alone or with one inspirational person provides the quiet and contemplative space you need. Then the Moon blasts into the Fire Sign of Aries to pump you up with excitement. However, tough lunar aspects with outer planets Pluto and Uranus can expose secrets and spring surprises on Sunday. You can grab attention in an instant but if you aren't careful, you might kick up some opposition with tense lunar aspects to rebellious Pluto and Uranus on Sunday evening. Stop and think before you overreact.
The Water Signs
Cancer, Scorpio, Pisces
The focus this week seems to be on your social life and romantic efforts. Although you seem more vulnerable right now, you're also very appealing, Water Signs. The presence of Mars in passionate Scorpio may be working wonders for your libido. Things should start to heat up in this area pretty soon, if they haven't already. Be prepared for a few intense encounters. Friday's Full Moon in Pisces is beautiful and mystical, so you might feel like heading off into the blue yonder to enjoy the discoveries awaiting you. Try not to send mixed signals over the weekend. This Blue Full Moon could bring you more than you bargained for. It's time to let your feelings flow without trying to control them. You may be in for a very pleasant surprise if you surrender to the mood of the moment. As Mercury opposes Neptune, it's important not to confuse the signals you send and receive. Your relationships are highlighted now. However, this may do very little to restore a sense of clarity and purpose to ongoing business or romantic relationships. Things could get even more confusing as the Blue August Full Moon brings feelings out into the open. It may seem that you love everybody, which could make a current love interest quite jealous. Meanwhile, Mars in Scorpio encourages you to explore and perhaps go on a magical mystery tour. You'll love it.
Your Love Week—Water Signs: The late August Full Moon is in a super-sensitive Water Sign. If you're in a good place now, this vulnerability can make you especially enchanting to others. However, self-pity is not going to help your cause, so work out the hard stuff privately instead of displaying it to the world. Besides, the highest potential of this energy is found in recognizing that you need to take responsibility for your feelings. There's no holding back your feelings with Friday's evocative Full Moon in the Water Sign Pisces. Truth has a way of leaking out, even when you are keeping it from yourself. Ultimately, this emotional exposure can be a relief and allows you to regain trust in a relationship. Getting away from it all is a great way to celebrate this new found freedom, whether you're currently single or have a supportive partner to keep you company. Your sex appeal is off the charts with the hypnotic Full Moon lighting up romance. You can create your own fantasy world and attract companions to play with you in it. Coming across in an easygoing way makes you especially desirable. Demonstrating your generosity and being undemanding is a great way to gain trust. Don't focus so hard on your own desires that you fail to recognize what others want. There's no keeping your emotions out of sight. Imagination and compassion are the magic ingredients that help to restore your faith in love.
The Earth Signs
Taurus, Virgo, and Capricorn
You're very attuned to the Spirit World Earth Signs, and yet you're also keenly aware of what needs to be done in order to make progress. You may be busy gathering resources and connecting with the right people in order to get creative projects off the ground. Mars is currently stirring up your social life to bring some very interesting people your way. You love to connect with the movers and shakers in your community and now you have the chance. The Sun trining Pluto midweek might mean that you need to make a choice that has lasting consequences. Make sure you think it through before you finally decide. Yet Friday's Full Moon in Pisces may mean you get a lot more done when you're out having fun and enjoying life. Allow insights and guidance to come to you. They may save you time and money. This Full Moon is like a blast of cosmic energy that may temporarily eclipse your mind and encourage you to dive deep within the well of your being. On the other hand, this influence is fantastic for parties and get-togethers, and may bring a few romantic surprises as well. The Full Moon energy might inspire your imagination to create poetry or come up with a brilliant idea for a piece of fiction. Don't dismiss your thoughts as they could bring you a fortune. Meanwhile, Jupiter in Gemini continues to give you robust health and a hearty appetite.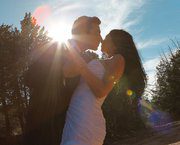 Your Love Week—Earth Signs: Conversations rooted in compassion where you listen with your heart are the keys to making romance happen this week. The spiritual Pisces Full Moon brightens you on Friday, warming you with tenderness. Read between the lines to get the real meaning of what's being said instead of skimming the surface. Being fully present with your eyes and ears creates deeper connections that go beyond words. Misreading the intentions of others is possible on Friday with a hypersensitive Pisces Full Moon and an edgy aspect involving Venus. Her semi-square with the willful Sun in Virgo represents wounded pride if you take critical comments to heart. But this is more about proving your worth to yourself than seeking external approval. Treating yourself with tenderness is the best way to get everyone else to do the same. You need a little love and tenderness this weekend with Friday's delicate Pisces Full Moon. Don't sweat the small stuff since there may be more important issues at stake. Overlooking petty differences creates a magical connection but it can be easily broken by unnecessary criticism. Put the real world on hold to let imagination open the way to romance. Don't worry about the future so you can truly enjoy the magic of the moment. After all, these feelings come only Once on a Blue Moon!